¡Viva! Spanish & Latin American Festival 2023 at HOME
Tom Grieve, Cinema Editor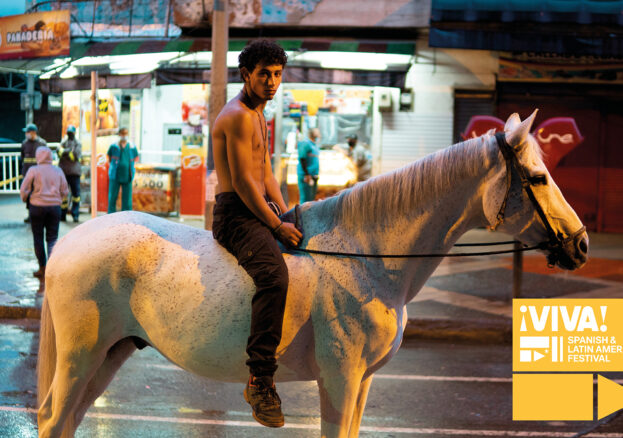 One of our early highlights for 2023, HOME's ¡Viva! is returning for its 29th year. The annual celebration of Spanish and Latin American cinema is a Manchester institution and has earned a reputation for spotlighting exciting new films from the Spanish-speaking world and unearthing underappreciated classics, while cultivating an enticing atmosphere of celebration and discovery.
The festival opens on Friday 10 March with the UK Premiere of Spanish coming-of-age comedy Llenos de gracia (Full of Grace) from director Roberto Bueso launching us into three-weeks of during which HOME promise thrilling dramas, intriguing documentaries, slices of life and flights of fancy from all corners of Spain and Latin America.
There are over thirty films in total, with UK Premieres accompanied by retrospective screenings, four filmmaker Q&As, eight expert introductions, a Language Lab screening for adult learners of Spanish, and the Café Cervantes – a free and informal get-together in Spanish.
Highlights of the line-up include No mires a los ojos (Staring at Strangers), Félix Viscarret's darkly comic film adapted from Juan José Millás' novel and Carlota González-Adrio's psychological thriller La Casa entre los cactus (The House Among the Cactuses).
Meanwhile, we're also intrigued by Laura Mora's Los Reyes del mundo (Kings of the World), which tells the story of five street kids on an epic mission to reclaim land in rural Colombia. We're also looking forward to Modelo 77 (Prison 77), the latest from Marshlands-director Alberto Rodríguez who brings us a tale of freedom and resistance in post-Franco Barcelona.
As always, there will also be treats from the archive, with two classics from Juan Antonio Bardem on the slate, as well as the UK premiere of 1970s hidden gems by fellow Spaniard Cecilia Bartolomé, and a programme of shorts from Latin American feminist film collectives.
As ever, we highly recommend digging into the line-up yourself, with so many films on offer, there's bound to be something to whet your appetite.