Underneath A Magical Moon
Gemma Gibb, Associate Editor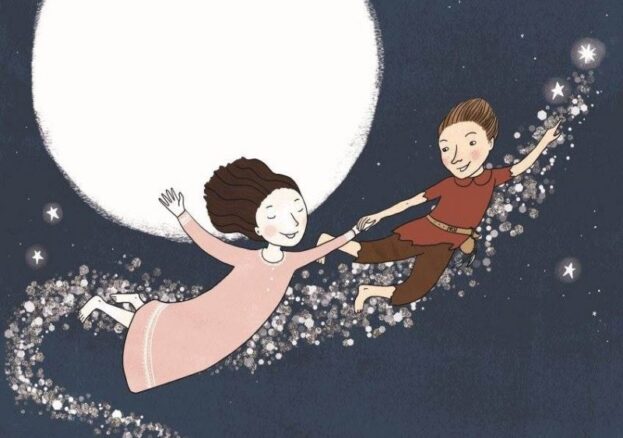 Peter Pan, Tinkerbell, the Lost Boys, Captain Hook, …. Although we may all be familiar with the enduring magic of the Peter Pan tale, this exciting new re-imagining presents the adventure for the first time from Wendy Darling's perspective and we can't wait to know her story.
It's a Rolls Royce of a collaboration between the Leeds-based tutti frutti productions (whose recent WiLd! – the story of a boy with ADHD drew critical acclaim), York Theatre Royal and leading children's playwright Mike Kenny. With this lot we can certainly expect a brilliant story, stunning costume and set design and mesmerising movement and music.
Waterside have a tradition of doing things differently at Christmas (presenting Moominland Midwinter last year) with Christmas shows that present all the necessary magic, adventure and sparkle while going a little deeper. We love that little ones with no prior knowledge of this classic story will get a great introduction to it while older kids, parents and grandparents will experience a beautiful, fresh approach.