Toxic at HOME
Kristy Stott, Theatre Editor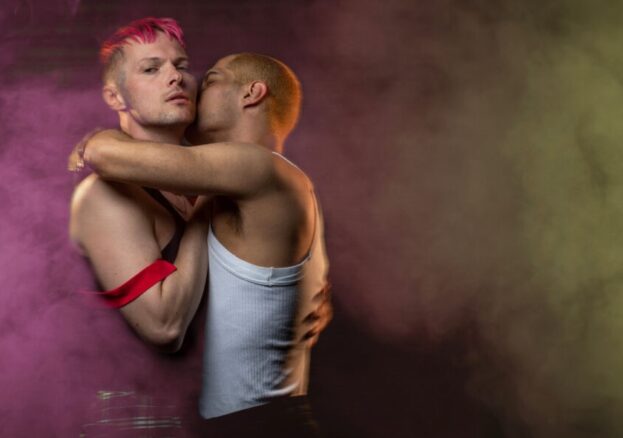 Beautiful, explosive and layered with wit, Nathaniel J Hall and Dibby Theatre return to the stage with a brand-new semi-autobiographical play, Toxic.
Blending storytelling, movement, visual projections and an original soundtrack, Toxic pulls back the "glittery curtain of pride" to explore narratives around "gay shame": generational homophobia, racism, toxic gender norms and HIV stigma. Layered with humour and hope, Toxic celebrates survival and the resilience of the queer spirit. The show is inspired by writer and performer Nathaniel J Hall's own real-life experiences, as well as those of others.
Set in Manchester in 2016, the two-hander focuses on the relationship between two queer people: how they meet, fall in love and then, mess everything up.
Two damaged hearts meet head-on in the middle of a hot and sweaty queer warehouse party. Born during the Aids epidemic and growing up in the hangover of Section 28, one is HIV+ and drowning in shame, while the other is one microaggression away from a full-on breakdown. Powerful and passionate, the two form a trauma bond so tight they can survive anything. However, survival also means knowing when to walk away.
With a phenomenal creative team, Toxic is written by Nathaniel J Hall (First Time, It's a Sin), who also performs in the show alongside Joshua-Susan Enright. Set to a pumping soundtrack by SHAR, with direction by Scott Le Crass and movement by Manchester-based Plaster Cast Theatre alongside design by Lu Herbert and visual projections by ././ dede (Dee Dixon), Toxic looks to be a hot ticket this autumn.