CANCELLED – Thumbs Up at Castlefield Gallery
Sara Jaspan, Exhibitions Editor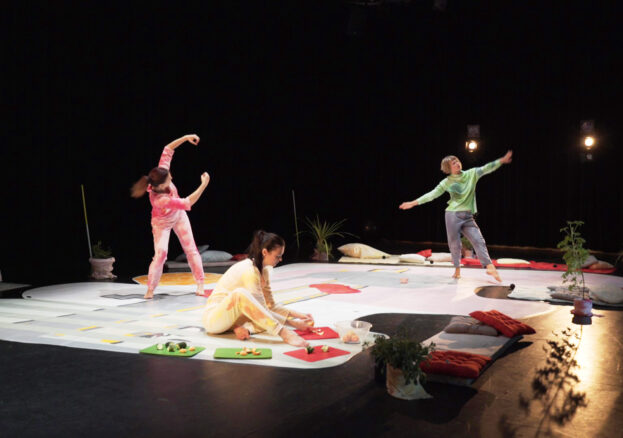 There's nothing more off-putting than an austere white cube gallery. A space that encourages hushed voices, restricted movement, a certain guise of devout seriousness – prescribed modes of conformity underwritten by strict social codes. Artists have been testing, challenging and rejecting the conditions of the territory throughout the mid-20th century onwards, yet still the white cube arguably rules.
Castlefield Gallery's upcoming exhibition, Thumbs Up, looks set to expand this dialogue by asking how different methods of display impact upon the way we encounter and interact with work. Prepare to see the space reimagined as one of enveloping conversation and exchange, featuring bold installations that demand audiences' active participation rather than a passive presence.
The show will feature four artists – Michael Beard, Frances Disley, Harry Meadley, and Leslie Thompson – who have collectively been supported by Venture Arts and Castlefield Gallery over the past year to make new work in direct response to the gallery's physical architecture. The result will be a series of ambitious experiments in scale, materiality and creative production. Content will also be shaped by themes such as popular culture, travel, movement and use of colour, which the artists discovered a shared interest in, and will relate to a diverse range of subjects, including botany, energy efficiency, psychology and horticulture, that the group received expert advice on from academics at the University of Salford.
Both Castlefield Gallery and Venture Arts are charity organisations committed to providing development opportunities for early-career and learning-disabled artists in the north of England, and to improving inclusion and accessibility within the arts. An exhibition that responds to the politics of the gallery space through this lens should provide a thought-provoking encounter, and certainly gets a thumbs up from us.