There's a Rang-Tan in my Bedroom & Other Stories at HOME
Shekina Rose, Families Editor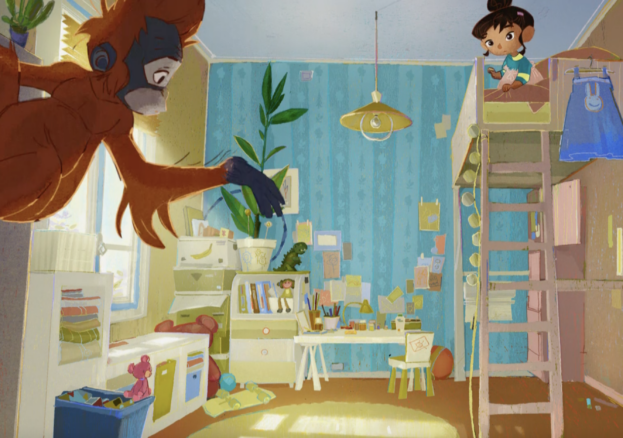 This December, There's a Rang-Tan in my Bedroom & Other Stories at HOME Manchester brings to you a mesmerising mix of puppetry, music and education, in a performance that through sensitive and lighthearted story-telling leads to a more serious message – what we can do to make a difference to our planet and our animal friends.
What would you do if you woke up to find a turtle swimming in your bathtub and a huge hairy orangutan bouncing on your bed and making a racket and shouting at your shampoo? And what's that sauntering through the kitchen?…. No – it can't be a jaguar!?
Yes – animals from all over the world seem to be taking over the house, and they don't seem happy. But what is making them so sad? And how did they make it here from all the corners of the globe? And why have they made this journey so far away from home?
There's There's a Rang-Tan in my Bedroom & Other Stories will be packed with laughter, inspiration and discovery, as we learn more about the animals on this earth, our part in their survival, and what we as individuals can do to make a difference.
This performance is inspired by the Greenpeace campaign films There's a Rang-Tan in My Bedroom and There's a Monster in My Kitchen written by James Sellick, and features voiceovers by Emma Thompson, Doc Brown & Rag'n'Bone Man.
The show is aimed at young people aged 5-11 and their grownups, and is a perfect event for families to enjoy together.
★★★★
"There's a Rang-Tang in My Bedroom ends leaving its audience believing they can fix the world: and if we're very lucky, one of them might."
– Time Out