The Untold Orchestra: Live at Escape to Freight Island CANCELLED
Johnny James, Managing Editor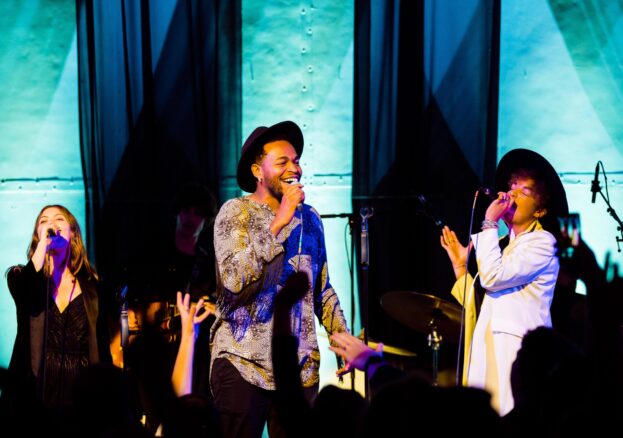 This festive season, the Untold Orchestra are packing three of their renowned 'icon' shows into four dates at Escape to Freight Island. Including orchestral renditions of Stevie Wonder, David Bowie and Disney classics, there's a slice of joy for everyone in the family.
Comprising some of the UK's finest classical, pop and jazz musicians, the Untold Orchestra formed just over two years ago. In that short time, they've worked on recording projects with the likes of Grammy Award winner Bill Laurance (Snarky Puppy), performed at Manchester International Festival with rapper Skittles, and sold out multiple shows including Nina: An Orchestral Rendition​ and 50 Years of Abbey Road: An Orchestral Rendition.
After being forced to cancel most of their performances this year, the orchestra are raring to get back on stage, and we're raring to watch them.
In the lead up to Christmas, Escape To Freight Island are making sure that live music reaches as many people as possible, and have block-booked the Untold Orchestra for the following dates:
20th December – Disney: An Orchestral Rendition
21st December – Bowie: An Orchestral Rendition
22nd December – Stevie Wonder: An Orchestral Rendition
23rd December – Disney: An Orchestral Rendition
Across these celebratory, hit-filled shows, the orchestra will be joined on stage by guest vocalists including Jenna G, Martin Connor, Nicole Battick, Dominic Lawson, Mica Millar, Ellen Lewis, Ben Lee Smith, Yemi Bolatiwa, Lisa Olivant and Will Jaquet.
Both the orchestra and Freight Island have been working hard to prioritise the safety of patrons, players and staff, while also aiming for the closest thing possible to a 'normal' gig experience. Information as to whether the shows will go ahead is not yet available, so keep checking Freight Island website for details.