The Tiger Who Came To Tea at Waterside
Sarah Gaffney-Lang, Families Editor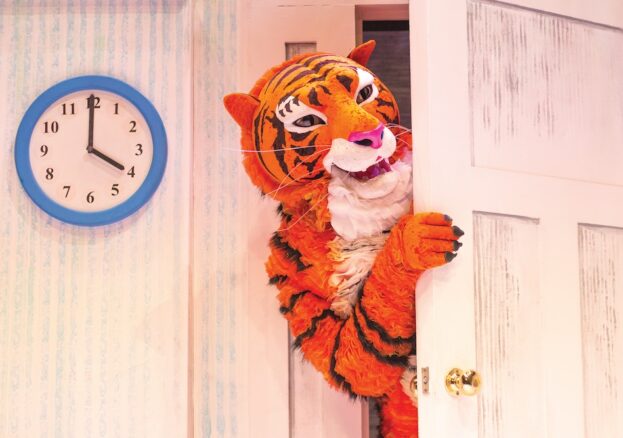 Get involved with the teatime mayhem of The Tiger Who Came to Tea at Waterside. A firm family favourite, the book was first published in 1968 and has been enthralling young children ever since. This musical play has been adapted from the classic book by Judith Kerr and directed by David Wood, who has delivered a magical experience for children.
Direct from the West End, this smash hit show has been on tour for 10 years. It's full of sing-along fun and chaos, as we watch in amazement Sophie's uninvited guest eat all the sandwiches, empty the kitchen cupboards and drink all Daddy's beer!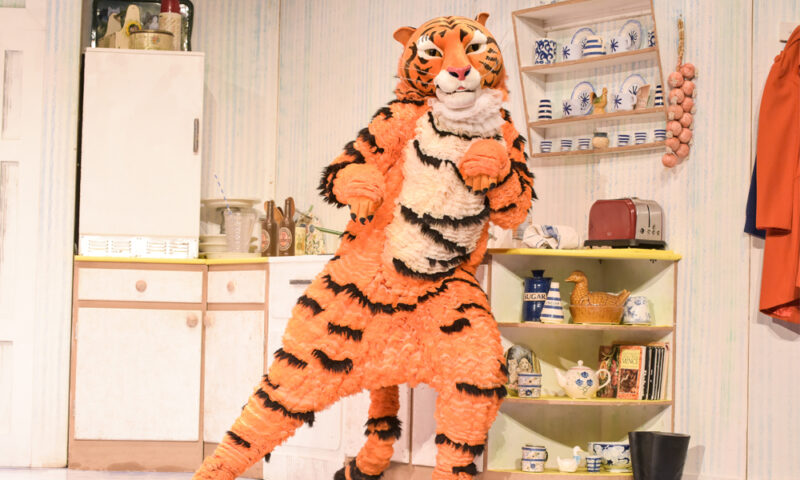 The Tiger Who Came to Tea was written and illustrated by the highly acclaimed British author Judth Kerr. She wrote many children's stories during her career, including the Mog the Cat series, but it is this tale of a hungry tiger for which she is best known.
Judith Kerr sadly passed away in May of this year, at 95 years of age. She was still writing and illustrating right to the end, in a career that spanned over 50 years.
Shortly before her death she was interviewed on BBC Radio 4. She talked about her inspiration for The Tiger Who Came To Tea, and explained that she had simply filled it with all her young daughter's favourite things. At the end of the story the family go to a cafe for their tea, which she said she included because her daughter was so excited by going out to cafes. Well, I have to agree with her daughter, we all love a good cafe don't we.
The show is recommended for children aged 3+ and has a running time of 55 minutes with no interval. Expect some extra surprises from the story you know so well…