The Streets at Castlefield Bowl
Johnny James, Managing Editor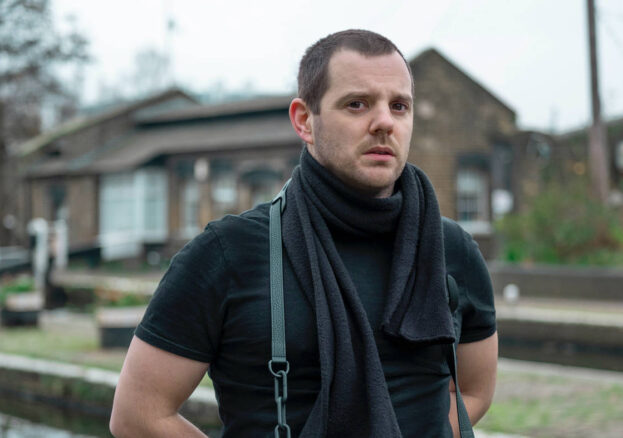 Mike Skinner and the Streets, true originators in British rap music, will be igniting old flames and fanning new ones at Castlefield Bowl, as part of the Sounds of the City concert series.
A natural storyteller with a singular delivery and production approach, Mike Skinner gave British rap an authentic new voice during the noughties. By turns dark, funny and heart-breaking, the Streets' first two albums – Original Pirate Material and A Grand Don't Come For Free – served up crisp snapshots of working class youth culture, atop innovative two-step production that embraced a wonky, DIY aesthetic. "This ain't your archetypal street sound", Skinner declared in 2002 single 'Let's Push Things Forward'. And it wasn't. Charting an evolutionary path for UK garage, tunes like 'Has It Come To This?' hoovered up elements of ska, dub, house, drum and bass and hip hop, while shunning typical, bling-fixated lyrics in favour of "sex, drugs and on the dole".
Skinner managed to keep the Streets creatively vital and popular throughout the noughties, before retiring the project following the 2011 album Computers and Blues. In 2017, the group embarked on an adoringly-received Greatest Hits Tour, where they resurrected those golden albums while offering up a handful of new tunes. Then in the summer of 2020 came the Streets' first album in nine years: None of Us Are Getting Out of This Life Alive.
The freshest the Streets have sounded in years.
Incorporating the Streets' calling cards – UK garage rhythms, drum'n'bass samples – the album also surveyed the soundscapes of the modern music world, with each song finding Skinner in duet with different artist, from South London singer Greentea Peng to G-folk pioneer Hak Baker. This was not only the freshest the Streets had sounded in years, it was a return to form lyrically, with Skinner's wry observations as sharp as ever: "If you're treating her like a joke / she'll leave you like it's funny" ('Phone Is Always In My Hand'), "She talks about her ex so much even I miss him" ('You Can't Afford Me').
A surprise follow-up single came in Spring 2021: the winking 'Who's Got The Bag (21st June)'. Always one to capture the popular sentiment, Skinner looked ahead to the date that all COVID restrictions were supposed to be dropped, anticipating the return of that which the British hold dear: the sesh. "It's been too long since I've been behind some decks, or on a stage, in a tour bus sleeping in a bunk," Skinner explained. "The moment we can do it we want to be the rave and we will. It's also about hospitality, events and nightclubs not being able to take anymore. It's a protest song, it's saying, don't change the date on us again! FIRST IN THE ROOM. 21 June."
Alas, the date did change. But things are still looking good for the Streets' Castlefield Bowl show, where you can expect a mix of old classics and fresh bangers. With Skinner clearly itching to get back to the stage, and revved up by the success of that last single, there's a feeling that the Streets' first post-lockdown shows are going to be well worth waiting for.