The Singing Mermaid at Waterside CANCELLED
Shekina Rose, Families Editor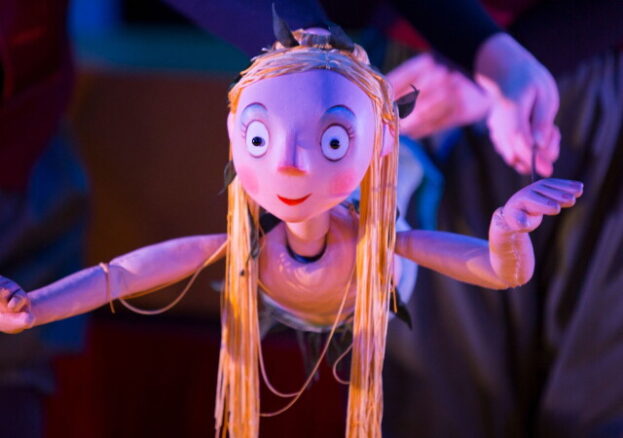 *This event has now been cancelled*
Families of Manchester! Can you hear that sweet, sweet sound? That beautiful voice, like waves, drifting across the ocean? Running from 17 – 19 February 2023, the stunning melodies and colour of The Singing Mermaid at Waterside Arts will entice both youngsters and adults alike in this beautifully presented, melodic performance that holds at its core the important values of friendship, courage and trust.
A stage adaptation of the classic storybook The Singing Mermaid by Julia Donaldson and Lydia Monks, this show is brought to life with its glittering puppetry, heartwarming story and amazing music.
The Singing Mermaid is a mermaid who – you guessed it – sings. She has a wonderful voice and has been encouraged by the circus master to leave her home and join a travelling circus. The circus master has promised her life of excitement and dazzlement and even her own swimming pool! Although the audience adores the sound of her singing, we soon find out the tricksy circus master is up to no good – and the singing mermaid needs to escape! But can she get out? And which friendly characters will help her along the way?
The Singing Mermaid at Waterside Arts has been adapted for the stage with craft and humour as families are delighted by the bright, enchanting puppets by Lyndie Wright, and the catchy music and songs by Barb Jungr which continue to keep the show alive. This gentle but heartfelt, and extremely stunningly presented performance is an ideal first theatre experience for 3 to 8 year-olds and their families.
So to experience a melodic masterpiece this February half-term, hum your way to the booking link and get your tickets for The Singing Mermaid without delay!