The Shadow at HOME
Kristy Stott, Theatre Editor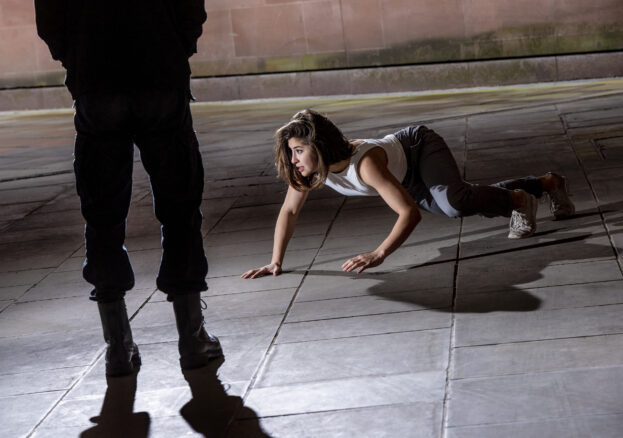 This autumn Manchester favourites Company Chameleon will present a brand-new performance, The Shadow, at HOME Manchester. Choreographed by Chameleon Co-Artistic director, Anthony Missen, the thrilling production looks set to explore the hidden, darker side of our personality.
The Shadow will premiere at HOME on Friday 22 November before touring to The Arts Centre, Edge Hill University and University Theatre, Bath Spa University.
Company Chameleon formed in 2007 from the collective vision of Co-Artistic Directors Anthony Missen and Kevin Edward Turner. This home-grown Mancunian dance company now tour nationally and internationally – telling stories and bringing archetypes to life – with their stunning physicality and deft choreography. Examining real issues – including mental health, masculinity and relationships – through dance and movement, the company have developed a superb reputation for creating socially charged performance.
A thrilling production set to explore the hidden, darker side of our personality.
Showcasing performances by an incredibly talented cast, including company dancers Theo Fapohunda and Juliana Javier, The Shadow is the first production by the Company Chameleon since they moved into their own dance studio in Openshaw, Manchester.
In this world premiere performance, Company Chameleon will illuminate aspects of the unconscious mind and delve into the hidden corners of our minds. Inspired by the work of psychoanalyst Carl Jung, The Shadow will follow six different personas and their accompanying shadows as they are swept into different narratives and spaces. With stunning vulnerability and no place to hide, the characters reveal their inner worlds, hidden motivations and darkest desires.
A strikingly honest and deeply engaging performance.
In a search for authenticity and honesty, The Shadow has been created through a fully collaborative approach between performer and director. With Company Chameleon's highly athletic signature style, the production looks to be a strikingly honest and deeply engaging performance.