The People's Fair at The Piece Hall
Gemma Gibb, Associate Editor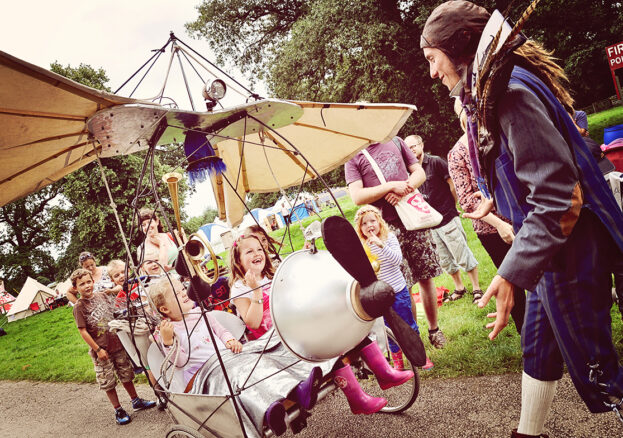 The People's Fair is a testament of all the good things to come, just two months after Halifax's Grade 1 listed, spectacular Piece Hall reopened to be a progressive fusion of business, community and culture.
After a riotous month of world class outdoor arts last month the fun continues with a weekend that showcases the artisan food, creative businesses and makers from the region. Explore the stunning, landscaped open-air courtyard and witness some brilliant street theatre spectacles from Pif Paf Theatre, Plunge Boom and Handmade Parade.
Built with monumental ambition for the trading of "pieces" of woven woollen cloth, The Piece Hall  is one of the country's most exceptional Georgian buildings and the only surviving example of the remarkable pre-industrial revolution northern cloth halls that were so vital to England's wealth. We love that the regeneration of this building has produced a cultural and creative space for families to make memories together in – leaping around the landscaping and water features, twizzing round the beautiful colonnades, experiencing quality outdoor arts and hunting for treasures in the independent shops and cafes of all shapes and sizes within. What's not to love?