The Lemonheads at The Ritz
Johnny James, Managing Editor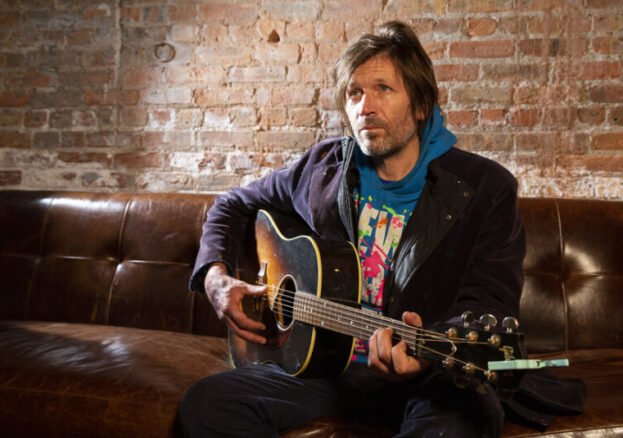 Celebrating 30 years of their seminal album It's a Shame About Ray, Boston slacker pop band The Lemonheads will play the album in full at The Ritz on 8 October.
The Lemonheads' fifth record is one of those that defines the early 90s, landing after grunge – with which it shares a certain slacker attitude but with less distortion and angst – but before the arrival of Britpop. Released in 1992 and produced by the Robb Brothers, It's a Shame About Ray was an international hit, awarded five out of five stars by Mojo, 8/10 by NME, and honoured in Rolling Stone's prestigious Album Guide.
With its title taken from a quote frontman Evan Dando saw in a Sydney newspaper about a boy named Ray being repeatedly kicked out of school, the record is packed with sun-kissed, languid pop songs that speak to living fast and loose with likeminded friends, fuelled by a shared love for similar bands, drugs, booze, youth and freedom. Songs like the title track, 'Confetti', and 'Drug Buddy' are incredibly hooky, saturated with a kind of hazy, directionless longing, but in their own way also softly exuberant, mixing college pop with country flair.
You can almost imagine these tracks dropping into Dando's head fully formed, the choruses and hooks so effortless, so suffused with nonchalance as they navigate stories of the happily, hopelessly lost. They made a big mark on people, particularly young people who saw their own teenage longing and lust in these two-minute, oh-so-nearly throwaway gems. And they still resonate today, Dando's softly bewildered vocals floating over understated but perfect pop songs in a way that you still can't help but be drawn in by.
While the follow up, Come on Feel the Lemonheads, held its own treasures, It's a Shame About Ray remains the best album the band made. It'll be great to hear it performed in its entirety in Manchester on 8 October.