The Gingerbread Man at Z-Arts
Shekina Rose, Families Editor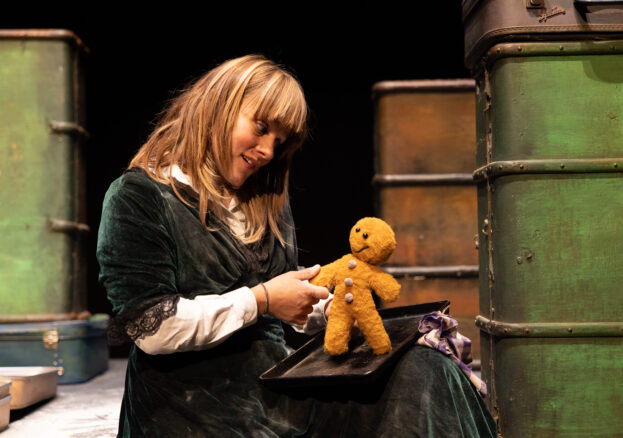 Run, run, as fast as you can, come and get your tickets for The Gingerbread Man! The chase for the bravest biscuit of all time is on and families of all ages are invited to experience this absorbing adventure of the deliciously smelling, quick-paced and terrified Gingerbread Man at Z-Arts this February.
Poor Gingerbread Man is not having a very nice life so far. He's only just been born (from the oven) and the first person he meets has tried to dunk him in their tea! Oh dear… Join the warm and tasty and oh so worried Gingerbread Man on his fast-paced and frightening journey, as he tries desperately to get away from all the people and animals that want to eat him. Each character is played by the same two performers from Stuff and Nonsense, who stunningly portray a variety of characters through super-speedy costume changes and incredible voice adaptions. Alongside their amazing performances, you can expect a colourful and innovative set taking you right into the action, awesome acrobatics, dynamic music and mesmerising puppetry to keep you glued to your seats in this classic tale that we all know and love.
The Gingerbread Man at Z-Arts is perfect for children and adults alike, with a moving, universal humour that will make you laugh out loud and feel closer to your little ones as they laugh along too!
The show is suitable for ages 3+.