The Family Vogue Ball at Contact
Creative Tourist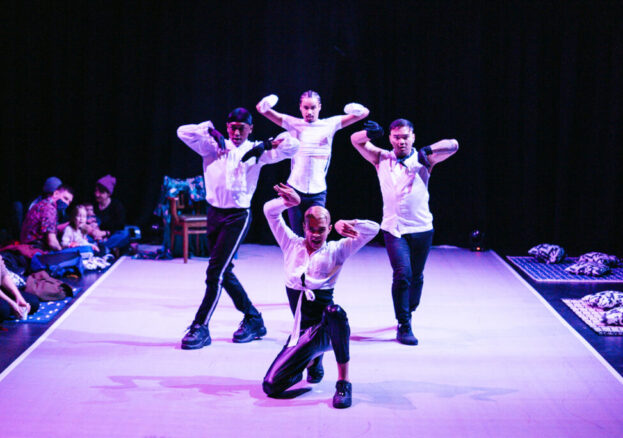 Recommended for families with children aged 4+, The Family Vogue Ball is part theatre show, part Vogue ball and a huge amount of fun. So dress to the nines, learn the moves and take to the floor.
A fabulous celebration of self-expression – watch and join in as four Vogue houses go head to head in an epic dance show for the whole family.
A performer from each house will catwalk, dance and lip-sync before the audience decides who will be crowned the winner.
Darren Pritchard of House of Ghetto says, "A family vogue ball is a vital space for gay, trans, non-conforming and questioning young people to see positive, celebratory representations of themselves. Nothing else comes close to its outright celebration of fashion, music, dance, individuality, aspiration and creativity. But it is also an eye-opening and magical experience for all families to explore different identities and ways of being outside of the mainstream, through movement, dance and costume."
So whether you just want to join in the fun or just have a passion to pose, come along and show off your own fabulousness by dressing up and helping to crown the winning house.
The Family Vogue Ball is happening as part of Queer Contact 2022 – do check out our full preview of the festival.