The Chronicles of Atom & Luna at Z-arts
Shekina Rose, Families Editor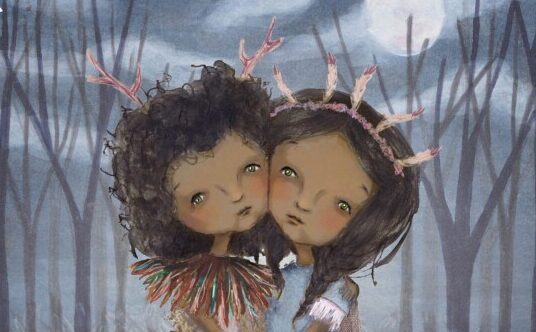 This autumn, get ready for a fairy tale of epic proportions in The Chronicles of Atom & Luna at Z-arts, presented by Funnelwick Limb in association with Action Transport Theatre and Eastern Angles, and written by BBC 6 Music's poet in residence and children's author, Murray Lachlan Young.
Twins Atom and Luna are very well behaved. They are sticklers for the rules and they never, ever venture into the deep, dark, dangerous wood. But sadly, things take a turn for a worse for these rule-abiding siblings when their mother doesn't return home, and as they begin to reach starvation point they are swiftly saved by the arrival of their incredible child minder, Iffly Sney.
They are so relieved to see the magical Iffly, but unfortunately their happiness and security is quickly put to a halt when Iffly gets very sick, and its up to the twins to save him. Saving him, however, means breaking the rules and entering the forest, of which through all their lives they have been so careful to avoid. Luckily, Atom and Luna are no ordinary twins, and this is where their magical adventure begins. Can they  find strength in the power of the moon, the birds and the forest to find the mysterious Old Mother Redbeard, and make Iffly better?
So for an out of this world experience with your family, head to Z-arts in October to join Atom and Luna on their journey through the deepest depths of the forest. Expect a beautiful, other-worldly story about growing up, family, adventure and love, packed with puppetry, melodies and all sorts of lyrical delight.
The Chronicles of Atom & Luna at Z-arts is recommended for children aged 7+ and their families and is part of a wider season of events taking place at the venue throughout autumn.