Autumn season at Z-arts
Shekina Rose, Families Editor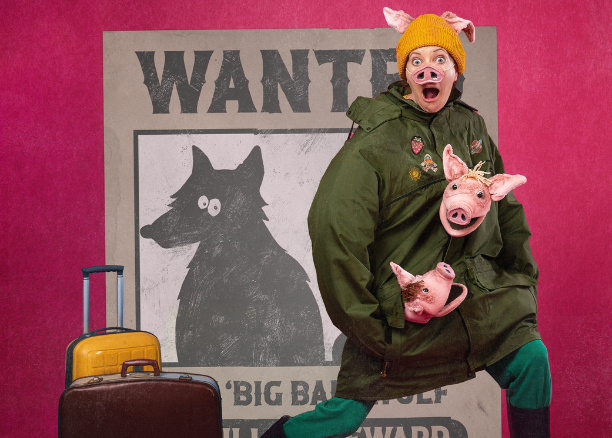 Families of Manchester can look forward to an incredible season of events at Z-arts this autumn, with a variety of events and activities packed with magic and fun. As the autumn draws in and the days begin to get shorter, families can look forward to an array of captivating experiences for all ages. From award-winning theatre shows to a brand-new musical, classic fairy tale retellings to interactive storytelling, there's something for everyone.
The season kicks off with the dazzling Really Fabulous Family Cabaret by Ghetto Fabulous, promising heaps of fun and entertainment for the whole family on 23 October.
October sees Luna Loves Library Day The Musical, co-production with Little Seeds. Families will embark on exciting adventures with Luna and her dad among the library shelves. On 14 and 15 October, families can enjoy I Believe in Unicorns, a re-telling of the story by best-selling children's author Michael Morpurgo. Brought to life by award-winning storyteller Danyah Miller, this is a story that explores the power of books, and the bravery of a young boy called Tomas. The magical tale is set in a library full of books that hold more than just stories within their pages. The show is ideal for ages 6+.  Other October shows include Wizard of Oz, Little Reads Family Day and the oh-so-spooktacular Halloween Disco!
Highlights in November include Snow White the Pantomime, and families can also enjoy a vibrant and energetic re-telling of The Three Little Pigs by Stuff and Nonsense.
It feels a little wrong to mention the 'C' word, but moving into December there's loads to enjoy, with The Lightbulb Princess sparkling with song and creativity as an unusual princess embarks on a quest to save the holiday season with the help of the audience's illumination.
Other festive favourites include T'was the Gig Before Christmas, an elf-filled party featuring singer Yemi Bolatiwa and Adam Westly as the host, and Touched Theatre are presenting Twinkle Twinkle, a heartwarming puppetry adventure running from 14-24 December and 28-31 December, for the smallest theatre lovers ages 1 to 4.
And – yes there's more! As well as all the above, families will enjoy the truly enchanting Z-escape, a family-friendly escape room, and Fairy Talesnxhibition for ages 0-8. Stay at the Three Bears' BnB, step inside Grandma's caravan, and eat dinner at Hansel & Gretel's café.
With an array of offerings, the September to December 2023 season at Z-arts guarantees entertainment and inspiration for all ages. Don't miss out – book your tickets now!
For more information and bookings, contact the friendly Box Office team at 0161 226 1912 or email boxoffice@z-arts.org. Access accommodations are available, including a Visual Guide for a familiar Z-arts experience.