The Chit Chat Chalk Show at Waterside
Creative Tourist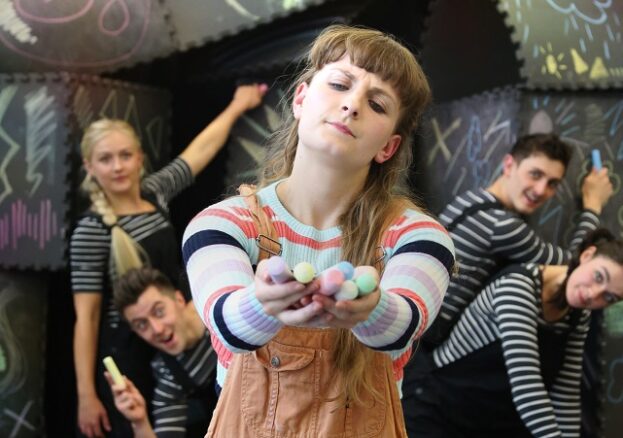 Join Hawk Dance Theatre & The Knotted Project on a magical chalky adventure for 3-8 year olds.
The Chit Chat Chalk Show follows Kiko, a confused young girl, struggling to understand how she feels about the strange new world she lives in. With the help of her quirky new friends, she embarks upon a quest to discover the mixture of emotions & colours that make her unique! Anger, jealousy, happiness & many more emotions, join wonderful characters discovering them all.
The Chit Chat Chalk Show is packed with interaction for children aged 3-8 years & their families. Sitting amongst the set & performers, the children in the audience play an essential part in helping Kiko on her journey.
With a cast of skilled performers, the story dances, draws & giggles its way through from beginning to end.
This interactive show could get a little bit chalky, so audiences are advised to wear suitable clothing.