CANCELLED – The Children's Bookshow at HOME
Shekina Rose, Families Editor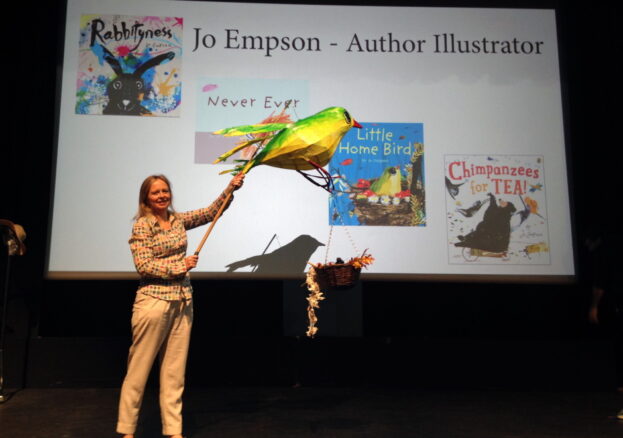 The Children's Bookshow is back and is taking place all across the UK. Join children's picture book author and illustrator Jo Empson at HOME in Manchester on Thursday 14 October for a morning of creativity and inspiration.
Taking the form of an interactive workshop, the Children's Bookshow at HOME will take you and your child on a journey of writing and producing a children's picture book, from start to finish. You will get a chance to see the rough, first stage drafts and ideas of Jo's first, published picture book Rabbityness, a colourful book that explores coming to terms with loss, and encourages creativity and being yourself.
Together with Jo, you will explore the initial, budding concepts of Rabbityness.  You will look at the use of sketchbooks to note down thoughts and come up with new ideas. Jo will then present the next stages of book creation, including miniature mock-up books to show how these first ideas come together and begin to take shape. Finally, you will be shown the glossy pages of the finished, printed book, of which you will be able to take home for free at the end of the session.
As well as exploring how to produce a picture book, Jo will also read from her own selection of picture books, including Little Home Bird and Chimpanzees for Tea. While she reads, her fantastic illustrations will be shown on a large screen, for the entire audience to enjoy.
Come along to the Children's Bookshow at HOME and be immersed in the creative world of a picture book author and illustrator. Prepare for a fun, interactive morning to inspire reading, writing, drawing and most importantly, a love of books in children.
The show is suitable for primary aged children – years 1,2 and 3.  Free tickets for accompanying adults.