The Accurate Perception Available When Our Eye Becomes Single at Cross Lane Projects, Kendal
Maja Lorkowska, Exhibitions Editor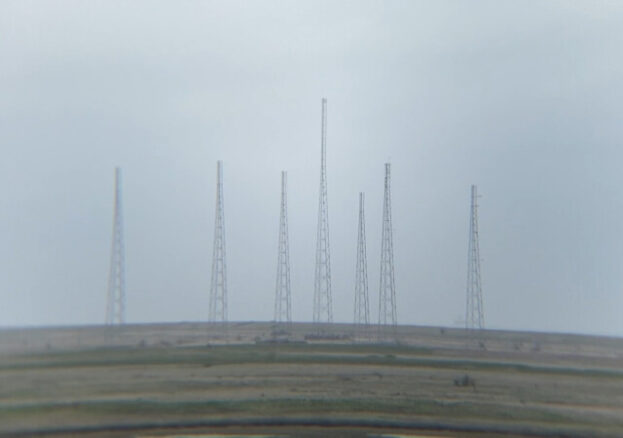 Cross Lane Projects in Kendal is currently home to The Accurate Perception Available When Our Eye Becomes Single, an immersive, multi-screen installation. The show is a collaboration between artists Richard Ducker and Ian Thomspon, with a performance by Sarah Sparkes.
Thriving on its eerie atmosphere and violent history, the installation focuses on Orford Ness on the Suffolk coast – an eight-kilometre shingle spit. The two elements of the piece, image and sound, are disjointed and do not follow a specific narrative, providing a unique viewing experience on every visit.
The area of Orford Ness was the site of secret military testing during WWI and until the 1980s. It is also the place where the British atomic bomb detonators were tested, the site of the development of the first radar and the focus of conspiracy theories involving UFO sightings. Indeed, the title of the installation refers to a text from religious cult Heaven's Gate, which centred on the supposed UFOs.
The visual element of the work is mostly in monochrome while the sound is a composition inspired by the area's seascape. With the slow, enigmatic visuals and accompanying but disjointed sound, The Accurate Perception Available When Our Eye Becomes Single is sure to be a unique viewing experience.