Jenkin Van Zyl: Surrender at FACT
Katie Evans, Exhibitions Editor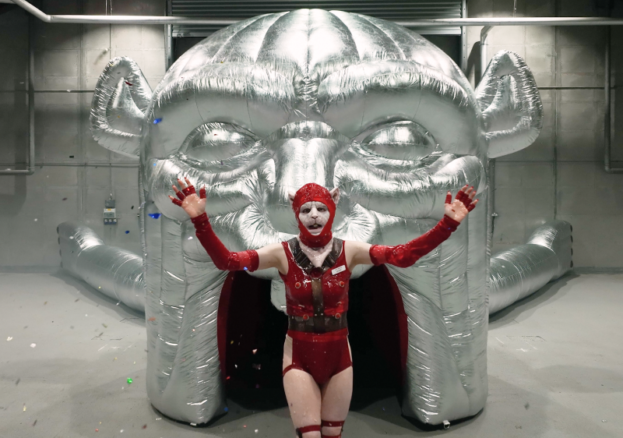 An endurance dance marathon, a "rat king", a mirror ball… venture into Jenkin Van Zyl's hallucinatory film-world with Surrender (2023).
Stretching across the ground floor galleries of Liverpool's FACT, the installation prompts viewers to analyse cultural anxieties, present and future, against a psychotropic backdrop.
Enter into the ballroom and find GRACE, a guest of the Paradise Engineering Endurance Partnership (P.E.E.P) Hotel. Taking inspiration from the transient Japanese "love hotels", the looping film sees GRACE competing with other couples in a series of increasingly strange tournaments. All the while, competitors are fuelled by an infinite supply of the energy drink Limitless. Viewers are left to question whether GRACE's participation in the tournament stems from an "insatiable yearning" or a need for community, for oblivion, or for victory.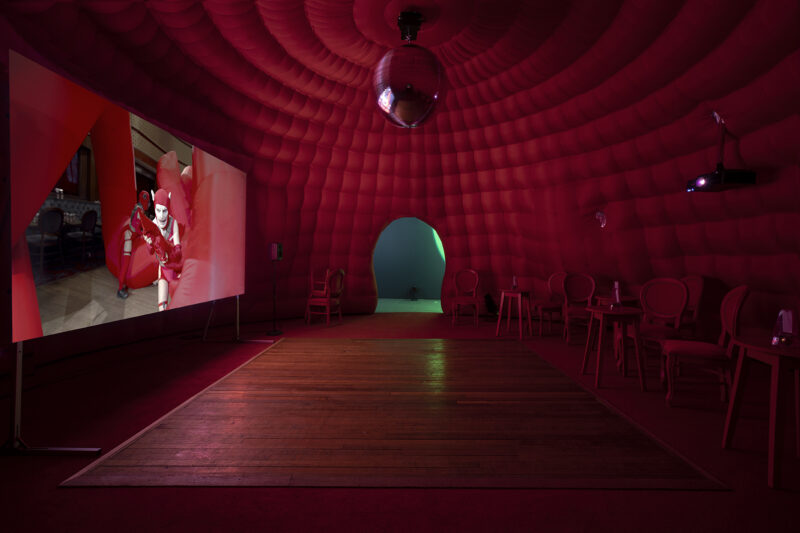 Ultimately, Jenkin is prompting visitors to consider concepts of individuality and collectivity. Neoliberal frameworks put us in competition with one another, competing even for our most basic needs. Surrender, Jenkin's most expansive exhibition to date, forces us to reconsider alternatives, of belonging instead to communities that foster allyship and resistance. 
Evoking unnerving feelings of menace and anxiety, this immersive experience will linger in visitors' minds long after its doors have closed. It's an uncomfortable reminder that our societal pressure for productivity and success comes at the unjustifiable cost of exhaustion and, ultimately, surrender.
Visitors  to FACT will also be treated to Uma Breakdown's Earth A.D. 2, another immersive installation, this time of writing and games that, befitting of Surrender, build's on the artist's research into acts of collective care within the trans* community, using fiction to re-imagine how we might live.