Summer Beer Thing
Ian Jones, Food and Drink Editor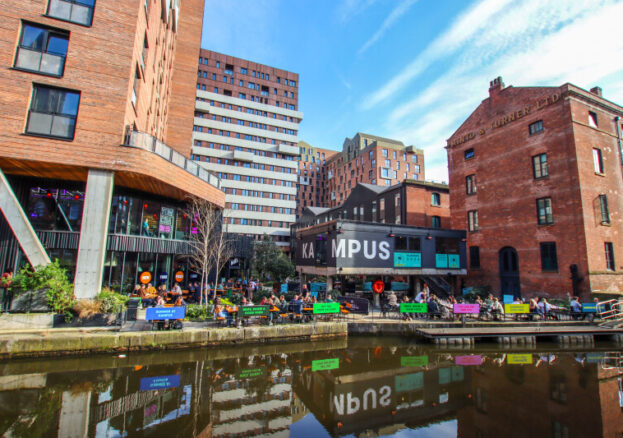 An impressive collection of independent breweries is set to descend on Manchester this weekend, thanks to the Summer Beer Thing festival. The sister festival to the wildly popular Indy Man Beer Con will be at the Kampus garden neighbourhood, from Friday 30 June to Sunday 2 July. Expect 26 breweries hosting pop-up beer stands, alongside the existing Kampus indie operators each creating one-off 'festival special' drinks.
Expect 26 breweries hosting pop-up beer stands
Some of Manchester's best known breweries will be represented, with Sureshot, Track and Squawk all hosting stands. They'll be joined by a great line-up of visitors, including Sheffield's Triple Point, Dundee's Holy Goat, Bristol's Left-Handed Giant and FLOC, from Canterbury.
Rivington Brewing Co and Verdant, from Cornwall, will be there too, with Talking Tides, from Redcar, and the Lake District's Lakes Brew Co also attending. Coinciding with the end of Pride Month, London's Queer Brewing, the project set up to provide visibility for LGBTQ+ people in and around beer, will also be making an appearance.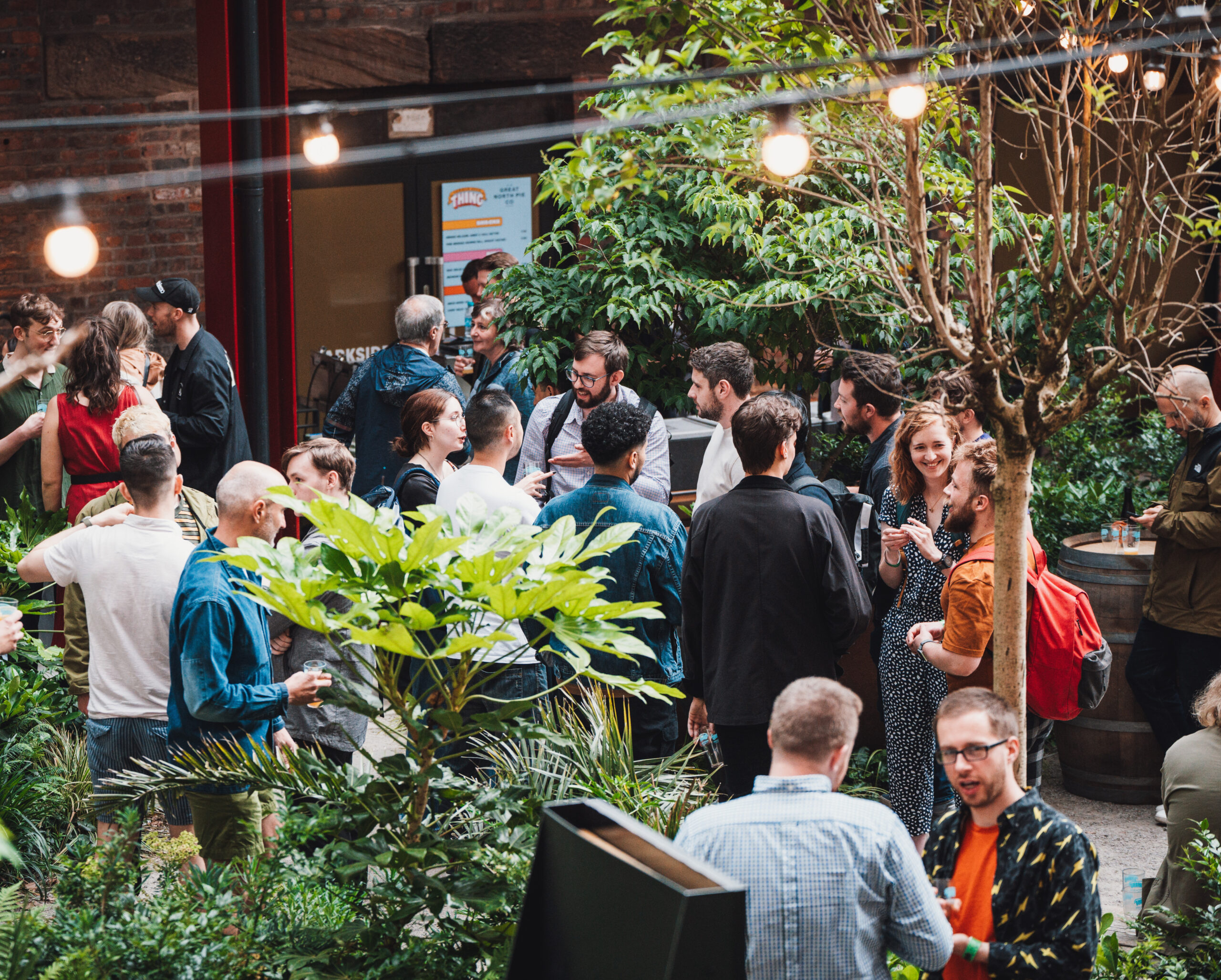 There'll also be guest kegs from international names including Collective Arts (Toronto, Canada), Jester King (Austin, Texas) and Frau Gruber (Swabia, Germany).
It'll be heaven for beer lovers, with loads of beer taps nestled throughout the garden all weekend and DJs bringing the party vibes. And for the first time, this year's Summer Beer Thing will see each of the indie operators at the foodie neighbourhood also open their doors to festival-goers, offering up one-off special drinks, able to buy with festival tokens.
 Pollen are serving up a delicious batch of cold brew for coffee lovers; Nell's will be pouring a special Schoffertopper – Grapefruit Schofferhofer with frozen grapefruit margarita float; and Great North Pie their twist on a Spanish classic with Tinto De Vimto. Elsewhere, Three Little Words are putting on a specially-mixed Raspberry Gin Punch, The Beeswing offer 'The Bees'ting', whilst Redlight keep it classy with Mini Pomme Verte Martinis.
Heaven for beer lovers
Attendees can purchase tokens to spend at a range of festival bars featuring craft beers, fruits and sours, hoppy, hoppier and session beers as well as a range of non-beer drinks. A ticket gains you access to the festival site, a commemorative half-pint glass (which also acts as your drinking vessel for the day), and exclusive access to Summer Beer Thing bars across the Kampus gardens, as well as the ability to take part in tastings and other events or offers you might stumble across.
Session times are: Friday 30 June, 4pm – 10pm; Saturday 1 July, 12pm – 10pm; and Sunday 2 July, 1pm – 6pm.