Stick In The Wheel at Manchester Folk Festival
Chris Horkan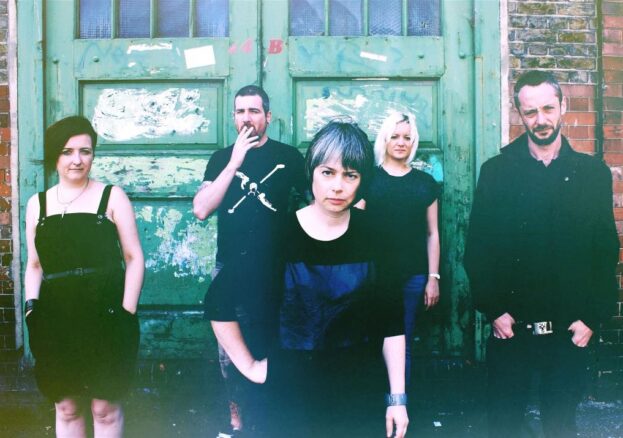 Telling tales of everyday life – from unemployment and poverty to truck-driving and rioting – London five-piece Stick In The Wheel offer an uncompromising take on the English folk tradition.
Fronted by East Ender Nicola Kearey, who trades vocal harmonies with Fran Foote, the band possess a DIY punk ethos that has become their trademark. They tackle both traditional and original songs – sung in their own accents.
Stick In The Wheel were nominated for two BBC Radio 2 Folk Awards in 2015, and followed up same year with their debut record From Here. They returned last year with a collaborative album project entitled From Here: English Folk Field Recordings, which was recorded live and on location in Edale, a London bank vault, a Bristol back room, a Robin's Hood Bay garden and a Bedford kitchen. Like the band themselves, the project provided a unique snapshot of English folk music right now.