Stella at Waterside
Gemma Gibb, Associate Editor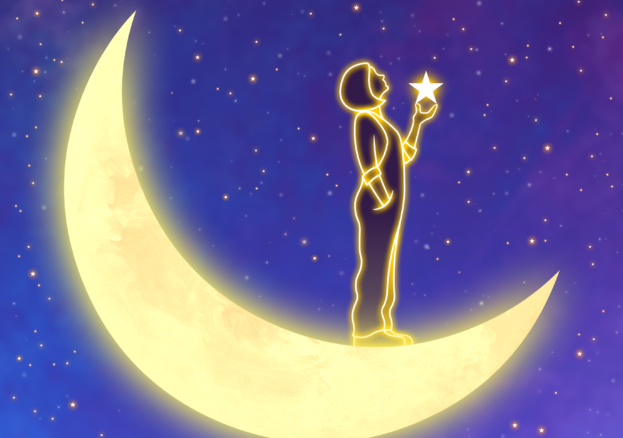 Stella comes to Waterside to light up imaginations about the sky and stars around us.
Inspired by the Stephen Hawking quote 'remember to look up at the stars and not down at your feet', this original story about Stella a Star Engineer, has been created using research from the International Dark Sky Association and text gathered from schoolchildren.
Running at 55 minutes and aimed at ages three and above, expect projection, playful performance and aerial circus as we find out about Stella's mission to reclaim the night and save her home.
Based on the Moon, Stella keeps all the stars shining brightly for when we all need them the most – to make a wish, be inspired or find our way home. But the changing world on Earth means light pollution and busy lives are leading to people no longer looking up.
The enchanting challenge is to help Stella save the stars before they burn out and so she can hear the stories on Earth once more.
Produced by Filskit Theatre, you're in safe hands with this exciting theatre company which creates high quality work for young children and their families through performance, projection, digital technology and music.
They say, "we want to talk about our sky and how sometimes it is important to turn out the lights and wish upon a star".
We say, in this screen-based age, where the importance of looking up and perspective can apply to many things, this brand new show resonates widely.