SparkPlug at HOME
Creative Tourist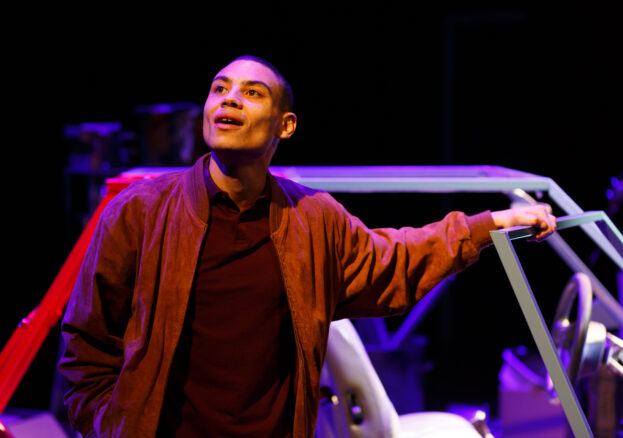 SparkPlug is an energetic and lyrical monologue created and performed by Mancunian dual-heritage writer David Judge. Produced by the brilliant Manchester-based theatre company, Box of Tricks (Narvik, Plastic Figurines), SparkPlug was a finalist for the Alfred Fagon Award for Play of the Year in 2017. SparkPlug comes to Manchester's HOME this February as part of their new Autumn Winter season.
It's Manchester, 1983. Dave loves Rod Stewart, Joanne and his Ford Capri. He's all ready for a new start. Only Joanne's pregnant and about to give birth to someone else's baby. Is Dave ready to become somebody's Dad even though he's not the father?
Inspired by autobiographical events, SparkPlug is the story of a white man who steps in to become the adoptive father, mother and best friend of a mixed-race child, David. Unflinching and non-judgemental, this lyrical and energetic monologue from Manchester-based dual heritage writer David Judge examines what family means today.
Sparkplug promises to be a powerful watch – exploring racism, violence and masculinity – it opens a conversation around some of the most pressing issues in our society. From the ever-excellent Box of Tricks and running at a sharp and short 70 minutes, Sparkplug will certainly be an explosive piece of theatre.