Snow Queen at Hope Mill Theatre
Gemma Gibb, Associate Editor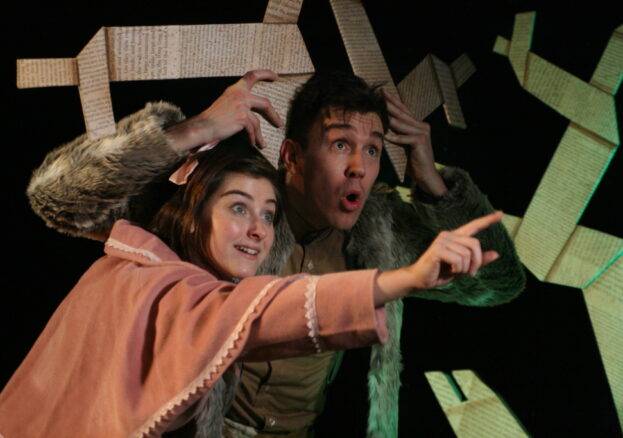 Now that Frozen fever has abated families may feel (just about) ready to return to the original tale that inspired it. We are super excited about kids being able to experience the inspiring new urban spaces that us grown-ups do and where better place to start than at the Hope Mill Theatre. This place has had a stonking first year and is already in the running for a prestigious Hospital Club Award for Theatre alongside no other than another up and coming person called Kenneth Brannagh.
This adaptation written for Little Pixie Productions by Sarah Nelson (who wrote The Snow Dog, Pleasance, Edinburgh) has beautiful music by James Atherton and pitch perfect musical performances from storytellers Libetta, Mabe and Ru.
Set against an Eastern European backdrop during the First World War they tell the tale of best friends Gerda and Kay, whose lives are changed by the magic splinters from a shattered mirror and the mysterious world of the Snow Queen.
The stunningly simple set and imaginative staging will draw in little and big kids alike in one of the most exciting new theatre venues in the country.