Small Worlds at Waterside Arts
Kristy Stott, Theatre Editor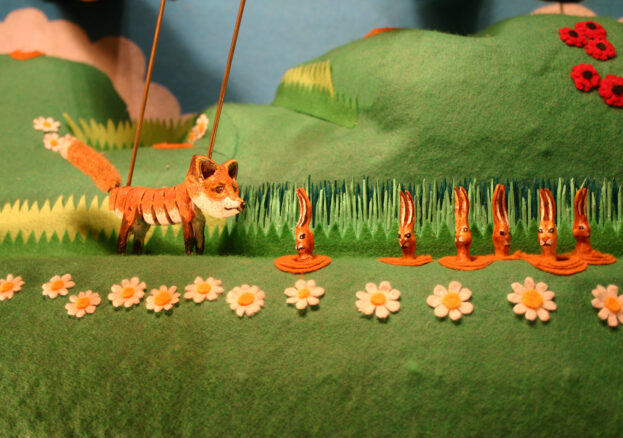 Small Worlds is extraordinary theatre inside a magical canvas dome. Five interweaving stories, five small worlds, five very different journeys. Step inside the small world of Mimika Theatre's white tent and into an exquisite intimate environment. Meet five characters – a bug, a goose, a fox cub, a cat and a six-year-old girl – and watch their wordless stories unfold.
Stories about journeys, big and small, stories about taking that first step into a bigger world.
This is an unforgettable 60-minute piece of visual theatre – a unique integration of puppetry, miniature landscapes, original animated film and music.