Sarah & Duck's Big Top Birthday at Waterside
Gemma Gibb, Associate Editor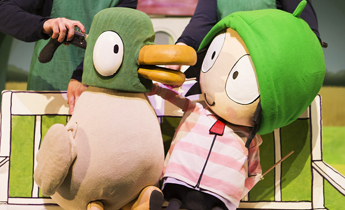 Join Sarah and Duck and a host of your favourite friends including The Ribbon Sisters, The Shallots, Flamingo & John and Umbrella, as they plan a birthday party for Scarf Lady in their garden.
Told through a fantastic blend of puppetry, storytelling and music, Sarah and Duck's Big Top Birthday will take families on a magical adventure.
This hour-long show is recommended for ages three and above.