Santa's Little Helper at The Met
Creative Tourist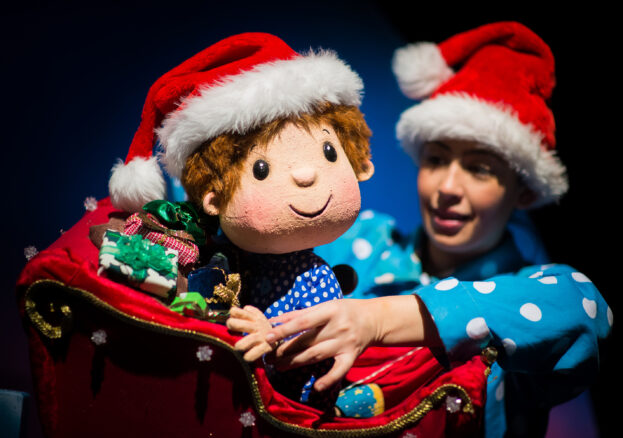 Who will help to save Christmas? Young Albert Tuttle is nearly 7 years old. Far too old to believe in Santa.
But Albert is in for a big surprise. For as he sleeps on Christmas Eve, a big fat man wearing bright red pyjamas tumbles down his chimney like a roly poly pudding.
It's Santa. He's come for Albert's help! This delightful new show from Little Blue Monster theatre company comes to life with an irresistible blend of music, puppetry and high energy storytelling.
Expect lots of laughs, sing-along songs, plenty of opportunities to join in along the way and the chance to meet Father Christmas himself.