Bury Art Shop
Maja Lorkowska, Exhibitions Editor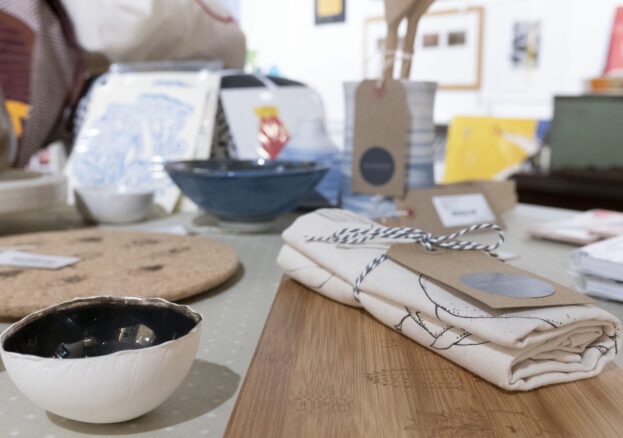 There is something about a gallery or museum shop that's hard to resist: they are simply lovely places to be in, full of artworks, crafts, curious objects, and the all-important postcards from the exhibition you've just visited. The Bury Art Shop at Bury Art Museum and Sculpture Centre is exactly that: an irresistible gem, championing the work of local artists and makers.
The shop is divided into two spaces. First is the mosaic-tiled Foyer filled with handmade gifts and artist-designed cards, such as the adorable motifs by Laura Skillbeck printed on recycled card. The second, nestled within the Edwardian Galleries, is where you'll find colourful screen-prints by Bury-based Charmaine Nelson, handmade ceramics by Gary Thomas from Todmorden, as well as local scenes painted by Lee Crocker and many other original pieces, large and small. There is also the Ring Balcony Exhibition Space in the heart of the museum, surrounding Tina's Tea Room, the museum café. A Record Store Day exhibition, RSD 2022, curated by Jennifer Wright is currently on display. The show includes artwork by shop artists such as Maisy Summer, Stan Chow, and Lee Crocker and all works are available to buy from Bury Art Shop.
For younger visitors you'll find a range of beautifully illustrated books by Ed Boxall and brightly coloured, patterned stationery from Lydia Meiying. For lovers of DIY press, there is a BAM Comic and Zine shop, stocking local and international artists, such as Faye Coral Johnson, Oliver East, Mike Redmond and plenty of others to be discovered.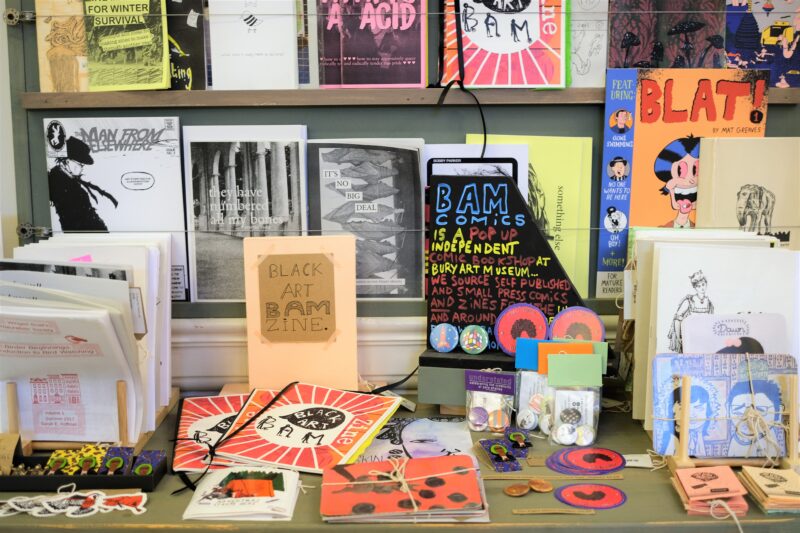 Drawing is perhaps the most accessible of art forms and an important way of encouraging visitors to engage with the museum collection. The shop stocks beautiful sketchbooks, pencils and other drawing materials so that everyone can try their hand at art making, whether they're feeling inspired by a piece on display or simply love the feeling of opening a fresh sketchpad.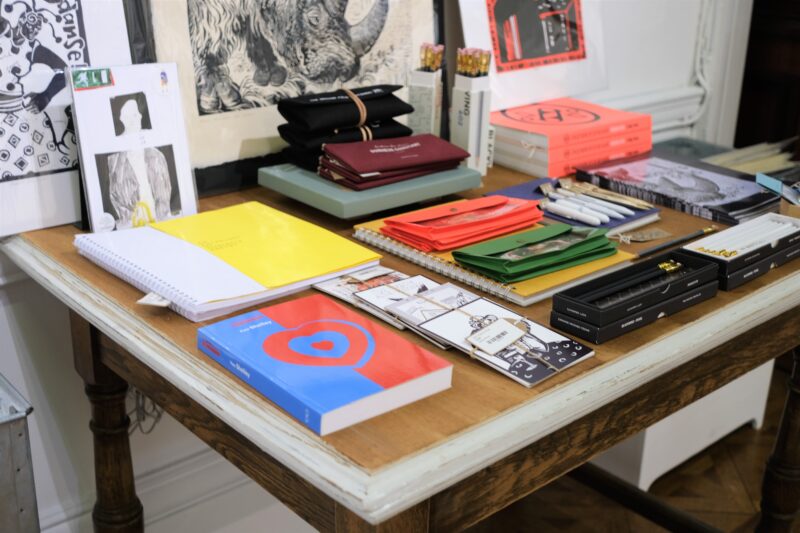 The Bury Art shop is staffed by local artists, a small dedicated team, some of whom also sell their own work in the shop which further demonstrates the organisation's commitment to being a valuable member of the local artistic community. Indeed, the shop and art museum are located on Moss Street in Bury's Culture Quarter which has steadily been embedding itself as the town's go-to for independent businesses.
Pop in to the shop and take a look around the museum – it's pretty unlikely that you'll leave empty-handed.