Colleen's Ramsbottom
Ian Jones, Food and Drink Editor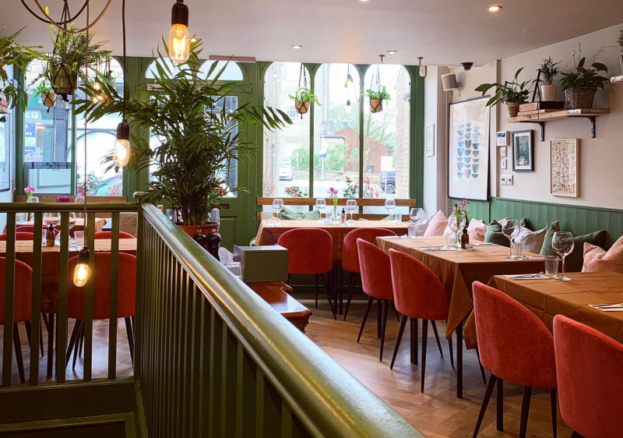 A local neighbourhood eatery in the heart of Ramsbottom, Colleen's serves up a seasonally changing food and drinks menu, with a focus on local produce, quality ingredients and casual dining. Owned by husband-and-wife team Thomas and Ellen Morgan and named after Thomas' late Grandma, Colleen's has been open for a year this March and welcomes everyone from foodies to walkers (and their dogs) and families to those enjoying a special occasion.
Colleen's is open six days a week, offering a variety of menus, with a brunch menu on weekends, and a lunch and a la carte menu Wednesday – Saturday and a Sunday lunch menu. There's a plant-based menu which is ingredient-led and changes weekly, and a tasting menu, which is offered at various times throughout the year. The team have also just relaunched their Monday Club, which is a step away from their normal menu, with American diner-style dishes, live music and two cocktails for £10.
A local neighbourhood eatery in the heart of Ramsbottom
The contemporary British menu celebrates local produce, with meat from Penny's in Accrington, fish from Bury Market and bread from Zafroz, a micro-bakery in Burnley. The a la carte menu changes depending on the availability and seasonality of produce, while the Sunday lunch menu offers a roast dinner, with beef rib, free range chicken and potato, mushroom and onion wellington, all served with all the trimmings for £15, alongside a range of other dishes.
Wine comes from Les Caves, with a majority of the wine list organic. A bottle of house wine starts from £26, with the most expensive at £65.
Thomas Morgan said: "We wanted Colleen's to be a neighbourhood restaurant that has something for everyone. Whether you want to nip out for a coffee and poached eggs with a friend on Saturday morning, head in for a well-deserved Sunday lunch after a walk in the countryside or enjoy a glass of wine and a date night with beautiful food, we have a menu to suit."
"Over the last 12 months, we're proud to have created a fine dining offer which can be enjoyed in a relaxed, informal environment. We want people to be able to enjoy Michelin-style dining without the expensive price tag and most importantly, we want the restaurant to be approachable for all."