Roger McGough + Brian Patten With LiTTLe MACHiNe
Creative Tourist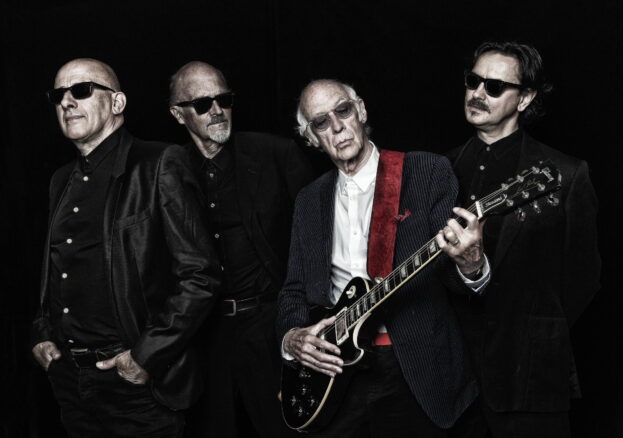 2017 has more McGough milestones than the average year. The summer of '67 epic poem of love & lust, broken promises and unfettered dreams, Summer With Monika, is to be republished. Roger has a significant birthday in November when his New and Selected Poems is published by Penguin.
One of the UK's most distinctive and popular poets, Brian Patten has been delivering scrupulously crafted, heartbreakingly honest, funny and uplifting poems for nearly five decades. A master of performance – genuine and generous – his readings are always memorable. 2017 sees Everyman Company bringing his classic book The Story Giant to the stage  –  a fantastic entertainment for all the family.
Little Machine are the musicians, composers, and writers Walter Wray, Steve Halliwell & Chris Hardy. They have appeared with Carol Ann Duffy, Roger McGough, Gillian Clarke, Liz Lochhead, John Cooper-Clarke, John Hegley and many others. It's poetry – but not like you've heard or seen it before. New album, The Likes of Us.