St George's Hall, Liverpool
Emma Sumner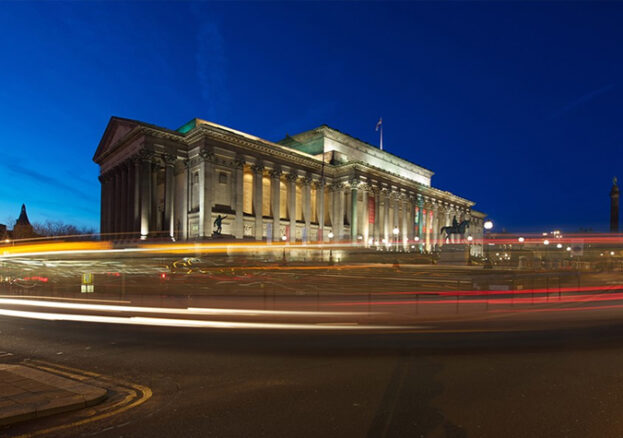 Combining both Victorian cells and a stunning hidden floor, St George's Hall Liverpool makes for an unusual visit.
St George's Hall has been at the centre of Liverpool's celebrations and tribulations since it first opened in 1854.  It's a building with a unique character and history: the original design combined both the Town Council's call for a new music hall, and government orders to build a new Assizes Court, making St George's possibly the only civic building to host both music concerts and murder trials under one roof.
St George's grand neo-classical facade was built as a civic icon to rival all comers, but in the 1980s, when Liverpool's Courts moved to new locations, St George's was left underused and drastically underfunded.  After a careful £23 million refurbishment, St George's doors were officially reopened in April 2007 by Prince Charles. The addition of a Heritage Centre provides visitors with the opportunity to discover St George's exceptional history and the ingenious engineering feats that went into its construction; challenges like building the Hall's barrel vaulted ceiling, for instance, which is 25 metres high. That's roughly the height of thirteen men, stacked on top of one another. It's possibly the only civic building to host both music concerts and murder trials under one roof
After soaking up some brain-aching information – like the fact that the bellows for the organ were originally powered by a steam engine in the basement – visitors can meander through the original Victorian cells, the grand oak-furnished law courts and judges' chambers, before reaching the upper balcony, which looks over The Grand Hall. This vast lavish entertainment space is 51 meters in length, 23 metres wide and crowned by a magnificent barrel vaulted ceiling.  Spread the length and width of the Hall is the original Minton tiled floor: its stunning design, made from around 30,000 individual tiles, is considered to be one of the finest examples in the world.  The floor's sunken lower section has, since 1883, been covered by a wooden sprung dance floor, and is only revealed in its full glory for occasional short periods.
Today, St George's Hall Liverpool is recognised as both a Grade 1 listed building and a UNESCO World Heritage Site – it also continues to host theatre and music events. Built on the site of the old infirmary, medical library and lunatic asylum – and only a stone's throw from Lime Street Station – this is a building with a history to match its beauty.