Robert Graham book launch at St Emmanuel's Home Didsbury
Sarah-Clare Conlon, Literature Editor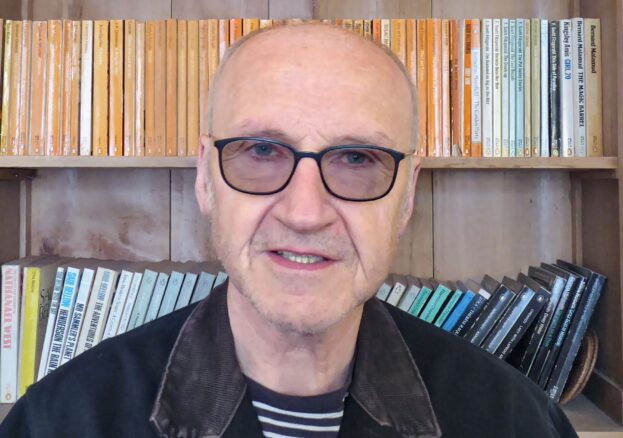 Join author and former City Life music writer Robert Graham for a reading from and Q&A about his new novel The Former Boy Wonder, published this February by independent York-based Lendal Press (an imprint of Valley Press).
Robert Graham is a creative writing lecturer at Liverpool John Moores University, and he writes creative writing handbooks as well as novels, short stories and plays. Some of his recent publications include Chorlton-based Holy Joe, published by Troubador in 2006, The Only Living Boy, published by Salt in 2009, A Man Walks Into A Kitchen, published by Salt in 2011, and When You Were A Mod, I was A Rocker, published by Like This Press in 2013.
Horatio Clare, author of Heavy Light, says The Former Boy Wonder is "a funny, sad and tender story".
The Former Boy Wonder is his second novel, and follows the highs and lows of 49-year-old Belfast-native Manchester-based music journalist Peter Duffy as his first love, Sanchia, looks like she might be about to come back into his life. Increasingly finding work hard to come by, despite freelancing for over 25 years, Peter starts to descend into a full-blown mid-life crisis, risking his relationship with his teenage son and wife in the process.
The novel is not autobiographical, says Robert, although it is in part a chronicle of his love affair with the music-loving city where he cut his teeth as a music writer with Manchester's premiere arts and culture magazine and what's on guide City Life, after moving from Belfast to Hulme in 1984.
Here's the back cover blurb: "It's a rainy August in Manchester and music writer Peter Duffy's life is falling apart. He's knocking on fifty, his career is flatlining, his marriage is failing, and his teenage son barely speaks to him. And then a friend from university days invites him to a party at the manor house where he met his first love, the dazzling Sanchia Page. All the old gang are going to be there, and although it's a long shot, maybe she will, too, which wouldn't be helpful. Or would it?"
Caroline Smailes, author of The Drowning of Arthur Braxton, calls the book "warm, funny and affecting… a page-turning delight", while Horatio Clare, author of Heavy Light (and which you can hear him reading from at Blackwell's on 24 February), says The Former Boy Wonder is "a funny, sad and tender story". Costa Award-shortlisted author of Ghost Town Jeff Young, meanwhile, says: "I kept picturing lipstick traces on a cigarette and hearing late-night records, the kind you play to conjure up a golden age. This wonder boy's song brings a romantic's past to life on the page and reveals the secret fears behind it."
Join Robert for a complimentary glass of wine at 7.30pm; the reading and Q&A will follow shortly afterwards, along with a book signing, with Chorlton Bookshop running a stall so you can purchase a copy on the night.