Cheese Hamlet
Creative Tourist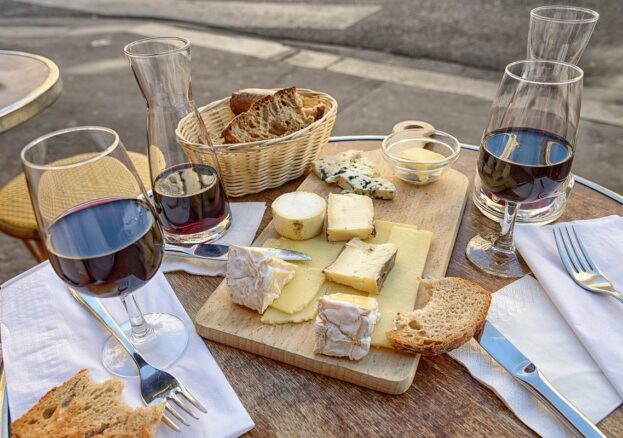 Didsbury village isn't short of shops, restaurants and bars that fuel indulgence. However, none are quite as potent as the Cheese Hamlet. This cornucopia of excellent cheeses is a must visit treat for any foodie. Their vast array of specialist dairy-based joy is complemented by an ultimate pantry of cheese accompaniments.
Helping you select the perfect choice for any occasion
Along their back wall of deliciousness, you'll find a mixture of cheeses from locally sourced makers, specialists, continental imports and more. Cheese is a testament to human creativity and inventiveness, how one core ingredient can produce such variety and depth of flavour will never cease to amaze connoisseurs and common palates alike. Let yourself go and give into that part of your brain telling you to treat yourself as you walk through the doors of the Cheese Hamlet.
You can tell from talking to the very helpful staff that this cheese shop is run on a passion for good food. Whether you're a keen cheeser or not quite sure where to start, you can be sure to navigate the Cheese Hamlet's extensive collection of artisanal cheese with ease. Let the staff guide you through the palette of each brie and cheddar, helping you select the perfect choice for any occasion.
Alongside cheese be sure to check out the deli's collection of sauces, meats, coffees, teas, chocolate, booze, breads and other carefully chosen deli items. Everything on the shelves is hand picked by people who are incredibly passionate about what they do.