An Unprecedented Year: A Solo Exhibition of New Paintings by Rob Pointon ROI at Contemporary Six, Manchester
Creative Tourist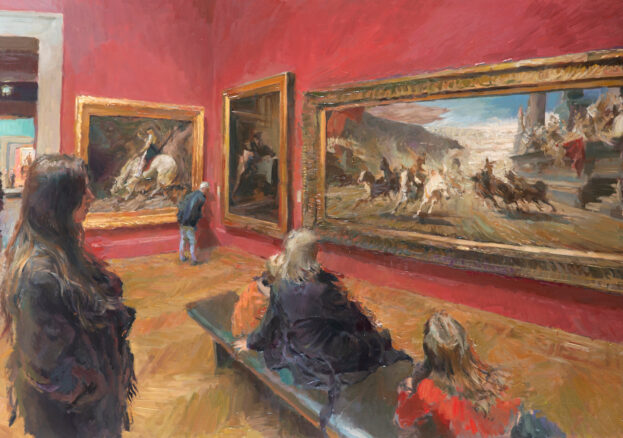 An Unprecedented Year at Contemporary Six is the solo exhibition of award-winning northern artist Rob Pointon, featuring over 25 original paintings all produced over the last extraordinary 12 months.
The life of a painter never stops. And for the past year, Rob Pointon has spent his time capturing a zeitgeist that has left nobody unaffected — touching everything from the economy, to family life, to the way we interact. Always painting on-location, the artist is uniquely positioned to observe the changing environment. This year, that change has been seismic.
Pointon, a member of the Royal Institute of Oil Painters, has become one of the country's most exciting and promising living painters, and this show marks a pivotal moment in his impressive career. At the vanguard of plein air, he has turned his refined eye to the truly universal subject: now.