Ripples of Hope Festival at HOME
Johnny James, Managing Editor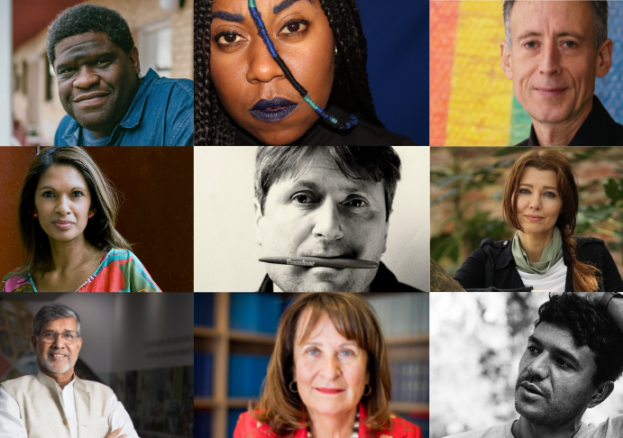 How do we create a better world? That's the question at the heart of the Ripples of Hope Festival – a new Festival based at HOME, celebrating the power of people to make human rights a reality.
Despite a global pandemic, the past 18 months have seen a sustained wave of protests, with people around the world coming together (digitally if not physically) to stand up for human rights – from Black Lives Matter to Kill the Bill to solidarity with the people of Afghanistan. The Ripples of Hope Festival taps into these issues and many more, exploring the world as it is and the world as it can be.
Over a weekend of conversations, workshops and performances, you'll hear from – and hopefully add your voice to – activists, performers, poets, organisers and artists as you take in stories, discuss and debate, laugh and listen around five themes: Dignity and Justice, Equity and Equality, Arts and Culture, Activism and Participation, and Environment and the Planet. Across each, you'll be prompted to think about the challenges we face as communities and as humanity, exploring how we can – together – take action in our communities and across the world to create a future that truly serves people.
The Festival's 'weekend to inspire' kicks off on Friday 17 September, with explorations of criminal justice, the rights of the homeless, modern day slavery, the care system, policies that promote discrimination, and masculinity and violence. You'll hear from speakers ranging from human rights barrister Baroness Helena Kennedy QC to the CEO of In Place of War, Ruth Daniel, before two special evening events (ticketed separately). The first will see celebrated author and activist Elif Shafak deliver the 2021 English PEN HG Wells Lecture. The second, hosted by UK Poet Laureate Simon Armitage CBE, will unveil the ground-breaking new work of 10 poets in response to Articles 1-10 of the Universal Declaration of Human Rights. Read more on that last event here.
Saturday 18 September, meanwhile, asks: "Whose story gets told? How do we level the playing field?". You'll explore economic fairness, sexual and gender rights, migration and marginalised communities, racism and privilege, disability rights, the power of community, and the attitudes of different global governments to human rights. All before diving into discussion about arts and culture, and its role in shaping our view of the world. Daytime speakers include award-winning author and broadcaster Gary Younge and human rights activist Peter Tatchel, while the evening will see the second instalment of A Poetic Declaration with Simon Armitage (again ticketed separately).
The final day of the festival, Sunday 19 September, will be dedicated to the environment and the planet. Up for discussion are food politics, the design of cities, the future of sustainable fashion, ethical economic growth, young climate activists, indigenous knowledge and practical actions that all of us can take. You'll hear from speakers ranging from 2014 Nobel Peace Prize recipient Kailash Satyarthi to former President of Ireland, Mary Robinson, ahead of the third and final Poetic Declaration in the evening.
If you'd like to attend the whole weekend, you can purchase a three-day pass for £48, otherwise it's a reasonable £20 per day, with £10 concessions. Online access to all events is also included in the price. The day passes include all events taking place up until 6:30 pm and evening events are ticketed separately. If you work for a community organisation or not-for-profit, or simply could do with a little support, there are also a number of complimentary tickets available, on a first come first-served basis.