Raymond Briggs' The Bear at Waterside Arts Centre
Gemma Gibb, Associate Editor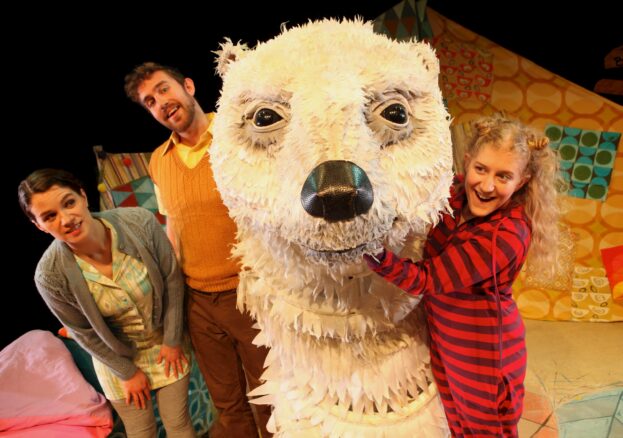 Winter, for many families across, the land is synonymous with snuggling up with Raymond Briggs' much loved tales such as The Snowman and Father Christmas. Lucky for us that Waterside Arts Centre's Christmas show is the critically acclaimed The Bear.
It's rare that a children's theatre show can appeal to early years (ages three upwards) and tweens alike, however this incredibly special production is an enchanting experience for  those experiencing the magic of theatre for the very first time, and those older audiences for whom it restores a magical purity in the friendship of children, family life and play.
In a similar concept to The Snowman, this heart-melting story follows the adventures of Tilly and her reaction to an incredible, huge snowy white bear who climbs into her bedroom one night while she is sleeping.  Tilly embraces this new wonder with all its challenges (including not being housetrained for a start). We can expect the most astonishing puppetry, marvellous music, set design and storytelling and to laugh. A lot.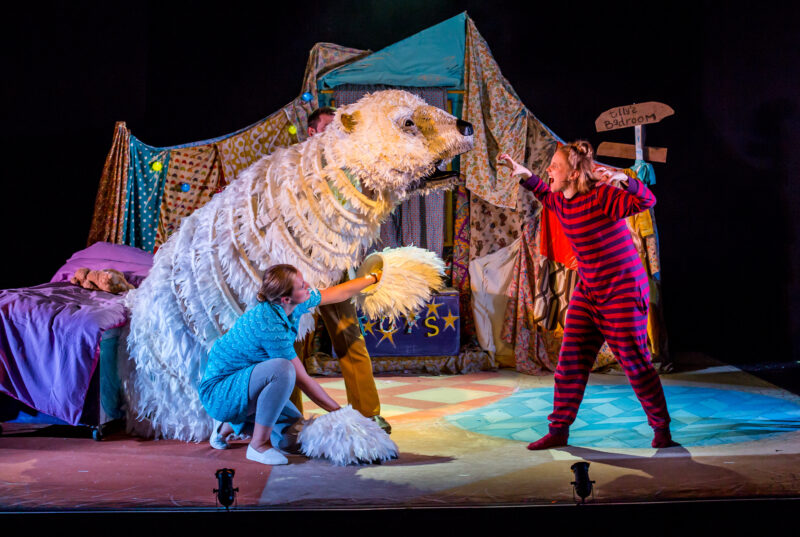 Produced by the fine Pins and Needles theatre company (behind the phenomenally successful Father Christmas) and co-directed by Emma Earle (also Associate Director of Les Enfants Terribles and behind the extraordinary immersive shows Adventures in Wonderland and The Twits at The Vaults, Waterloo), we can be sure that this incredible picture book will be brought to life in a wonderfully imaginative way. Past performances have enraptured critics including The Guardian who declare it " everything children's theatre should be". Praise indeed.

We love that the audience for all the 6pm shows are encouraged to come in pyjamas, bring teddies and partake in milk and cookies for an extra magic touch. At just under an hour long it's the perfect length for the wriggliest of theatregoers.
Make sure to leave time to see the Cosgrove Hall Films Exhibition too which  celebrates the work and creative processes of some of the the best loved animations of our time.