Ran at HOME
Tom Grieve, Cinema Editor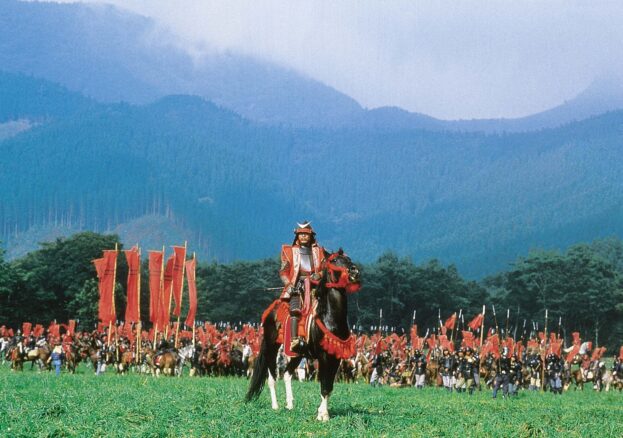 There were queues out the door when HOME last screened Ran, director Akira Kurosawa's singular reimagining of Shakespeare's King Lear. As part of their reopening season audiences have another chance to catch this 1985 epic — rethought and relocated to sixteenth-century Japan — by the iconic Seven Samurai director.
Over a decade in the making, the film stars Tatsuya Nakadai as Hidetora Ichimonji, an aging Sengoku-period warlord who abdicates his position and divides his power between his three rival sons. Kurosawa never hid his admiration for western literature or Hollywood style, and he had borrowed from Shakespeare before for Throne of Blood, his 1957 reworking of Macbeth, and again in 1960 with The Bad Sleep Well, which incorporates elements of Hamlet. But there is no doubting that Ran is the most spectacular of Kurosawa's dalliances with Shakespeare.
The late-period film takes as its subject at the futility of war and the destructive, consuming nature of the desire for power. Kurosawa constructs his film on a vast scale with ferocious action combined with a mournful tone, as dazzling battle sequences depict bodies mounting in service of family feuding. Coming from a filmmaker who had helped bring global popularity to the samurai picture, Ran feels like something of an elegiac capstone.