Rachel Maclean: Wot u :-) about? exhibition at HOME
Polly Checkland Harding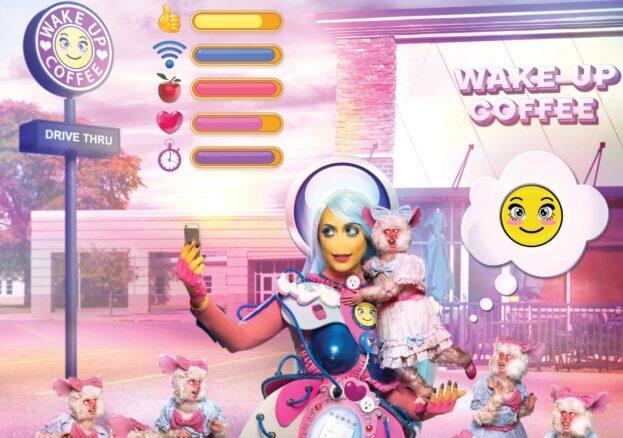 How do people decide whether to go to an exhibition or not? As an arts writer, if you're excited about an upcoming opening, it's the question you're tacitly trying to address as you write. In the case of Rachel Maclean: Wot u 🙂 about? at HOME, it's hard to tell what's likely to be more fascinating: how the saccharine landscapes and characters in Maclean's video works swiftly subside into violence and gluttony, or her first foray into sculpture, for which the sweetly grotesque characters have climbed out from the screen and into physical form. Alternatively, if credentials are what sway you, it'll be the fact that Maclean is representing Scotland at the 2017 Venice Biennale.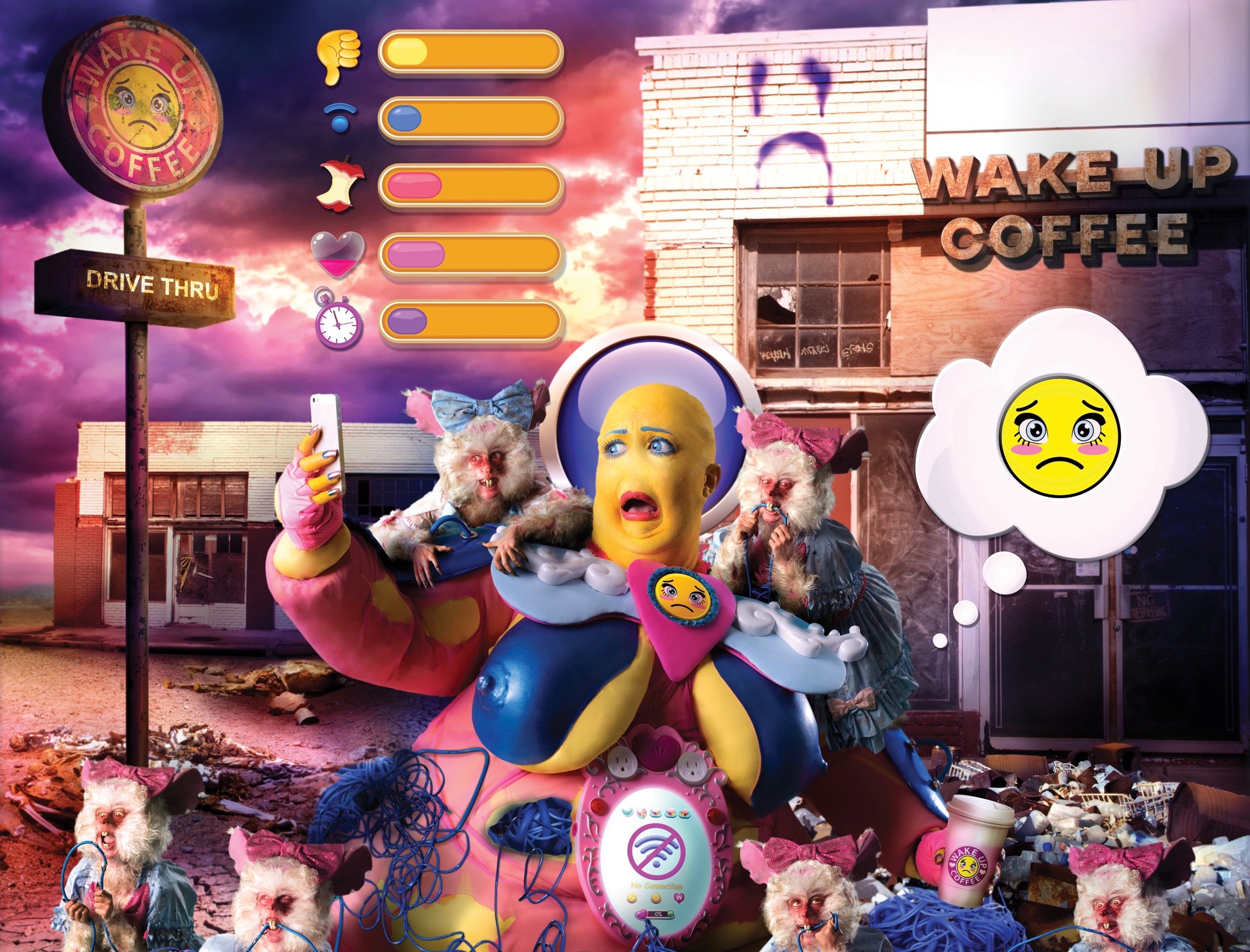 Either way, this is one exhibition to pay attention to – not least because Maclean's evisceration of contemporary culture's plasticky, over-saturated innards is led by a multitude of references; to fairy tales, horror films, 60s psychedelia, children's TV and more. Maclean has created a body of entirely new work for Wot u 🙂 about?, which explores the controversial boundary between child and adulthood. What does it mean, for instance, to have a woman dressed as a doll gyrating in a setting that looks like the inside of Willie Wonka's chocolate factory? Or for a character wearing Dorothy's shoes from The Wizard of Oz to be given tumescent pink boobs and be singing the lyrics from The Black Eyed Peas' The Time (Dirty Bit) song?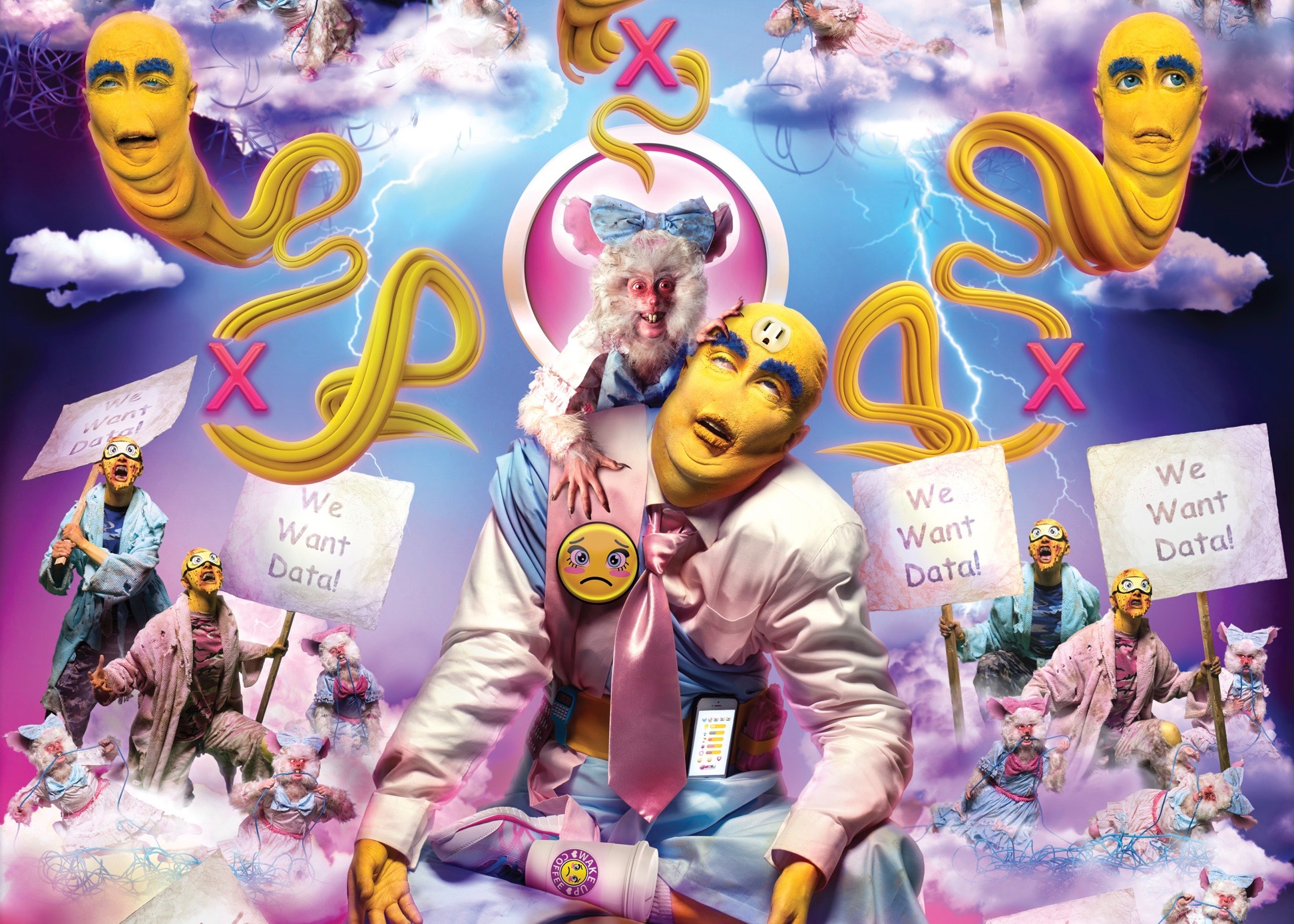 Co-curator Bren O'Callaghan nails the unsettling nature of Maclean's output when speaking about his long-held ambition to host a solo exhibition of her work. "To be co-curating this exhibition of all new work here at HOME is literally a dream come true," he says, "albeit one of those dreams where the last image beneath your eyelids is of a small child advancing with a concealed weapon." For the most part, however, it's adults – and their subversion of supposedly innocent platforms for children – that Maclean skewers in her candy-coloured nightmare world. Escape the exhibition, and you might find yourself troubled by what you're smiling about.