Puss in Boots at Waterside Arts Centre
Gemma Gibb, Associate Editor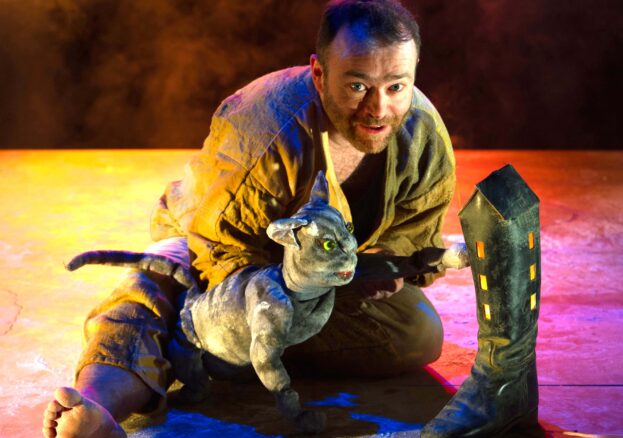 This stylish interpretation by Lyngo Theatre of the famous fairy tale of a cunning cat who tricks his way through some amazing adventures to help his penniless master is as far away from a cheesy pantomime as you can get.
Performed by Patrick Lynch on an ingenious sloping set expect amazing puppetry, a dusting of flour, avalanche of fruit and nuts, smoke, mirrors, fish,  trapdoors, a working windmill and more creative special effects as you are captivated by the tale of the incredible cat and his master Felix the miller's son as they make their fortune through perilous pranks.
We love that this production is full of friendship, adventure and all the good things and that the creative staging by one talented performer who makes the world of the story from the items around him will likely spark imagination and magic to continue long after the show ends.