PRINT UnLtd. at Salford Museum and Art Gallery
Creative Tourist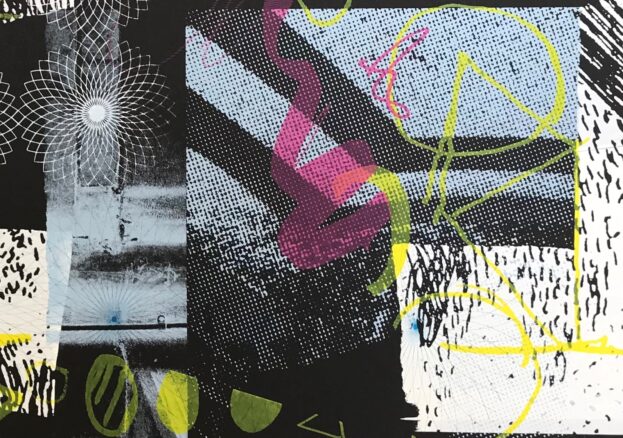 Challenging and questioning perceived constricts and rules around printmaking, four North West artists (Lubna Ali, Claudia Alonso, Joey Collins, Gwilym Hughes) have been commissioned to create new work for PRINT UnLtd. – a pop-up exhibition and the University of Salford Art Collection.
Graduate Scholars and current resident artists at Hot Bed Press Lubna Ali and Claudia Alonso were invited to produce new work for the exhibition. Ali challenges the notion of the value of a print, using geometric patterns inspired by her Islamic heritage.  Alonso explores sculptural forms as print.
Collins and Hughes were commissioned following selection from an open call for submissions. Collins gathers source material from discarded ephemera and allows chance to play an integral part to the way he approaches his practice. Gwilym Hughes abstracts anonymous faces found in Salford Museum's stores.