Poets & Players at The Whitworth
Sarah-Clare Conlon, Literature Editor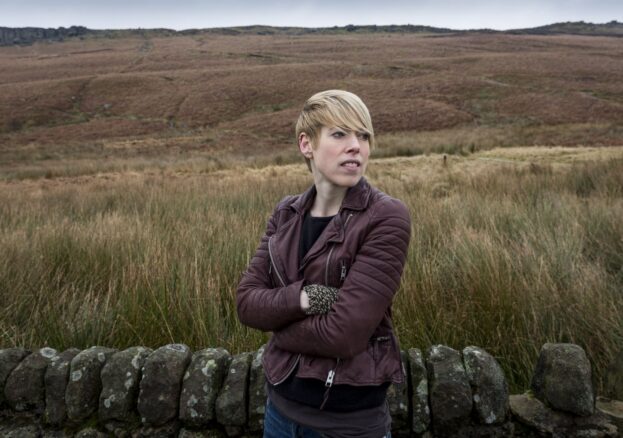 The next Poets & Players, taking place in the Whitworth's gallery overlooking the park, will feature poetry readings by Jane Draycott, Helen Mort and Andy Hickmott. There will also be live music from successful percussionist, songwriter, composer and producer Arian Sadr, who has a keen interest in Persian rhythms.
Jane Draycott's new collection The Occupant, is a Poetry Book Society Recommendation, and one of its poems was awarded second place in the National Poetry Competition while another was winner of the 2014 Hippocrates International Prize for Poetry and Medicine. Her first collection was shortlisted for the Forward Prize for Best Collection and in 2002 she was the winner of the Keats-Shelley Prize for Poetry. Her third collection was shortlisted for the 2009 T.S. Eliot Prize, and her translation of the 14th-century Pearl is a PBS Recommendation and winner of a Stephen Spender Prize for Translation.
Sheffield-born Helen Mort's first collection, Division Street, was shortlisted for both the Costa Prize & the T.S. Eliot Prize. In 2014, she won the Fenton Aldeburgh Prize. Her new collection No Map Could Show Them (Chatto & Windus, 2016) is a Poetry Book Society Recommendation. A keen runner, Helen is also the author of Lake District Trail Running. She writes a blog called Freefall and is a lecturer at the Manchester Writing School at Manchester Met. Poets & Players have commissioned Helen to write a poem in line with the Arts Council England initiative 'no boundaries'.
Andy Hickmott is poet-in-residence for Ancoats Dispensary Trust, and has won prizes in the York and Wenlock poetry competitions. He has published three chapbooks, A Limited Season (erbacce-press, 2013), The Reedy Boy and in:dispensable (both Original Plus, 2015), and a 45-minute animated film version of his poet-fable The Reedy Boy, funded by the Arts Council England, was shown in Manchester in November. He was awarded a New Fiction Bursary in the 2016 Northern Writers' Awards, and his poems have appeared in Poetry News, Orbis, The Journal, South, The Interpreter's House and Popshot.