Poetry Health Service with Oldham Coliseum
Kristy Stott, Theatre Editor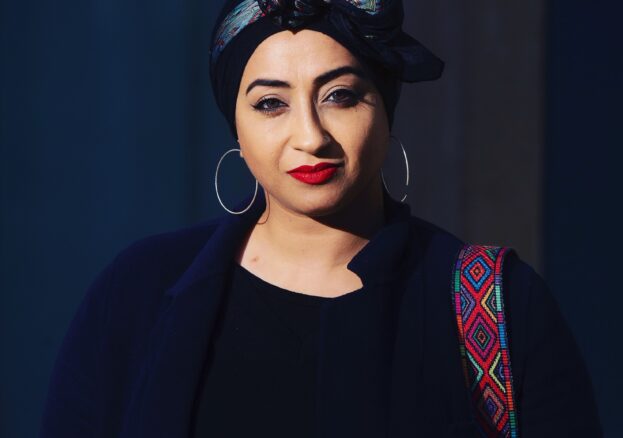 Offering contemporary poetry as a tool for healing and connection, the Poetry Health Service (PHS) is a brilliant new creative initiative presented by Oldham Coliseum in partnership with HOME Manchester. A literary apothecary to inspire, excite and warm the heart.
Participants will be prescribed a complimentary poem on the completion of a colour-based flowchart, exploring how they are feeling. Each participant will then be invited to respond to the gifted poem with a haiku work of their own.
A literary apothecary to inspire, excite and warm the heart.
The project features a range of poems penned by writers from across the world, including Roger Robinson (winner of the 2019 TS Eliot Prize), Theresa Lola, Anthony Anaxagorou, Keisha Thompson, Shagufta Iqbal, Salena Godden and USA-based poets Roya Marsh, Buddy Wakefield and Aisha Sharif.
Founded by Manchester-based poet, playwright and performer, Hafsah Aneela Bashir, the free online service promotes the importance of art in supporting our mental and emotional health.
Poetry as a tool for healing and connection.
Winner of the Jerwood Compton Poetry Fellowship 2019, Hafsah Aneela Bashir believes that poetry has the power to connect and challenge us. Talking of the project, she says: "[P]oetry can transcend and communicate something to another human regardless of our common or uncommon background across time and space…Especially in a world that can leave many of us feeling isolated, cold and disconnected at times. "
PHS is happening as part of Homemakers, an online festival of new commissions created by artists at home, for audiences who are also at home.