Peter Pan at Storyhouse
Kristy Stott, Theatre Editor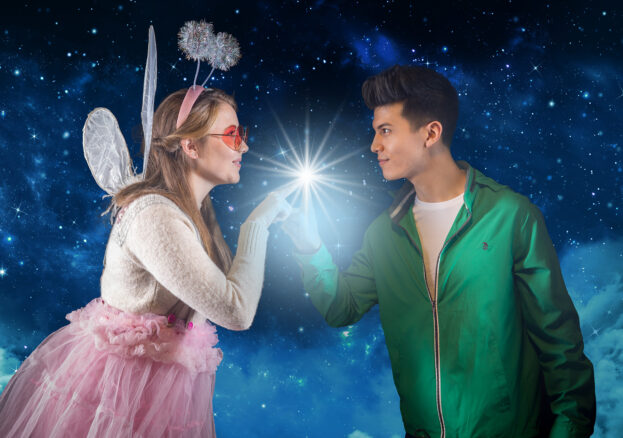 This Christmas, Storyhouse bring a stunning brand-new version of Peter Pan to Chester. Suitable for all ages, make sure to round up the family tree for an unforgettable high-flying journey to Neverland.
Sailing through the skies, the mysterious and mischievous Peter Pan brings Wendy and the Darling children to the Lost Children's enchanted island where the menacing Captain Cook rules the high seas. Expect mermaids, fairies and gruesome pirates in this exhilarating and uplifting production.
A soaring spectacular of the childhood favourite.
Written by the Olivier Award-winning playwright Gary Owen and based on JM Barrie's timeless tale, this Storyhouse production of Peter Pan offers audiences a fabulous alternative to pantomime this Christmas.
For this show, Storyhouse will join forces with Liverpool based Wired Aerial Theatre to present a soaring spectacular of the childhood favourite. Internationally acclaimed and pioneers of Bungee-Assisted Dance, Wired Aerial Theatre pride themselves on creating visually arresting aerial shows. We can't think of a more thrilling collaboration since Peter met Wendy.
The musical score has been composed by Harry Blake (Captain Correlli's Mandolin, West End and National Tour) and James Phoon, fresh from starring in the West End production of Harry Potter and The Cursed Child, will take on the role of forever-young Peter Pan.
Arguably one of the world's most beloved stories.
Performed in theatres since 1911, Peter Pan is arguably one of the world's most beloved stories. This production follows in the hugely successful footsteps of Storyhouse's first two Christmas shows – The Secret Seven and The Wizard of Oz – get your tickets before they fly out.