Peppa Pig: My First Concert at The Bridgewater Hall
Shekina Rose, Families Editor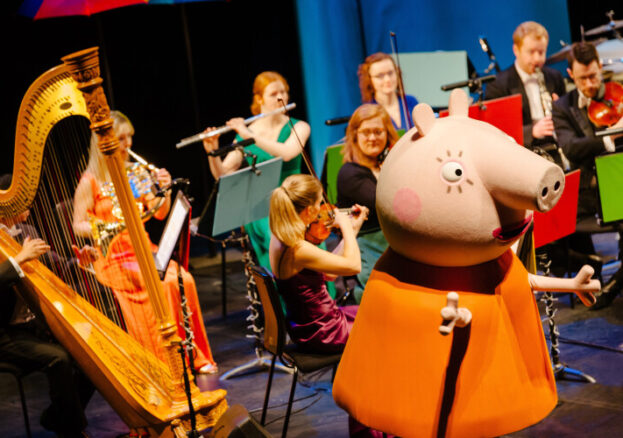 Introduce your youngest piglets to orchestral music the fun way: Peppa Pig: My First Concert at The Bridgewater Hall, Manchester, taking place on Saturday 30 July 2022. You and your little ones will be snorting with joy and excitement in this toe-tapping, fun-filled, interactive introduction to live orchestra, aimed for children aged 18 months and older.
In this melodic production, you will be joined by our favourite piggy siblings, the wonderful and very stubborn Peppa and George, who will be leading both the audience and the orchestra through an enchanting, musical journey like you have never seen before. To start the performance, little piggies will be introduced to each instrument – you might see a viola, a horn, a cello or an oboe, to name a few, before hearing the instruments play within the orchestra later on in the afternoon. 
Next up, the music will begin, and you can expect to be tapping your toes and clapping your hands, as you hear some of the best tunes from Peppa Pig, alongside new and old, exciting orchestra pieces. This is the perfect opportunity for you and your little one to discover all there is to know about the many sounds that instruments make when played together, and get an insight into the world of classical music, while also spending some quality time together and creating memories that last a lifetime. 
During the event, you might also want to join in with Peppa, George, Mummy Pig and Daddy Pig, as you create some of your own musical melodies and sounds.
For a magical, music-filled afternoon to enjoy with your whole family, please book your tickets for Peppa Pig: My First Concert at The Bridgewater Hall through the link below.