CANCELLED – People Play by Alice Irwin at The Piece Hall in Halifax
Sara Jaspan, Exhibitions Editor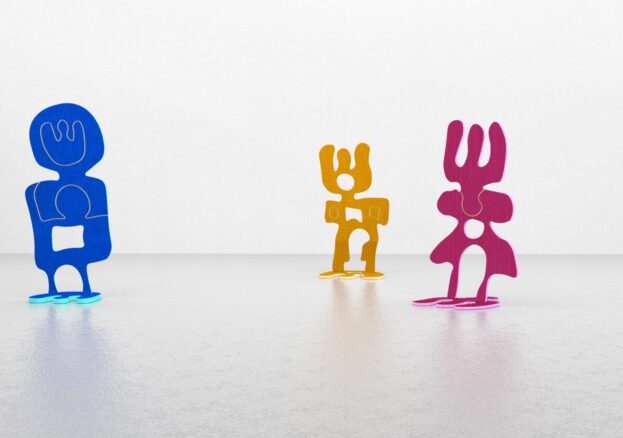 Alice Irwin's Matisse-esque friendly giants embody an enchanting spirit of play, early innocence and imagination; themes that lie at the heart of the upcoming artist's practice. Yet, they also have a more serious side to them. The family of nine brightly coloured interactive sculptures, ranging from five to nine feet in height, make up a brand-new outdoor commission for The Piece Hall in Halifax, and will be located throughout its remarkable central courtyard turning the space into a playground-like realm.
The artist has long been fascinated with the importance of play and of the playground in particular as a vital place of freedom, interaction and fun, alongside the darker or more unsettling experiences that can equally form part of childhood. For this site-specific installation, Irwin has responded to the history of the former cloth hall, considering the countless hours of play that were denied of the young children who worked as part of the Georgian cottage industry or Victorian mill system that fed the region's booming textile industry, as well as the many children around the world today for whom play remains a rare or impossible luxury.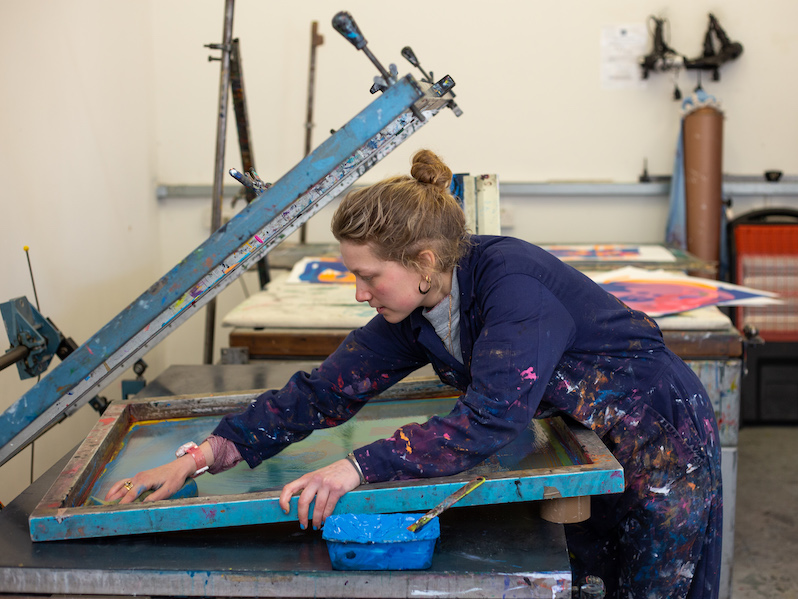 People Play is the first outdoor installation by the artist, who graduated in Printmaking from the Royal College of Art in 2018 and yet often applies her knowledge of traditional print processes to sculpture and painting, pushing the boundaries of all three forms. She has received considerable attention over the past few years, exhibiting widely and winning the Contemporary Art Trust Prize in 2017. Her family of jubilant figures will also include two further members, sited nearby at Dean Clough and The Artworks, and will be presented alongside an exhibition of Irwin's wall-based works in The Piece Hall Gallery organised by a member of Yorkshire Sculpture Park's curatorial team.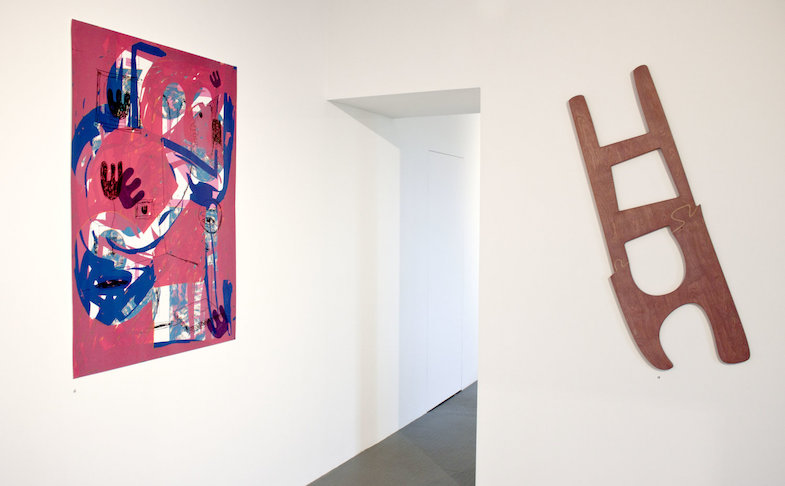 Celebrate the launch of Irwin's new commission on the 29 February at the People Play Party, which will include plenty of play for all ages, including puppet-making and shadow projections. People Play will also be accompanied by a full programme of associated events, activities, artist-led workshops, and a sculpture trail. Our highlights include a two-hour session with Irwin herself, in which you'll get to try your hand at printmaking and learn more about her work, and a day-long sculpture and portrait photography course led by local photographer Peter Defty. Meanwhile, for younger ones, we'd highly recommend Snakes and Ladders – a large-scale outdoor board game making and playing free-for-all – and a series of People Play inspired toddler sessions packed with song, stories and plenty of messy craft.
Altogether, Irwin's new commission offers an excellent opportunity to encounter the artist's fun-filled and engaging work, and to experience The Piece Hall's striking courtyard reimagined. Following the success of David Murphy's The Blanket in early 2019, we've high hopes for this second chapter of contemporary sculpture at the newly restored and transformed 18th-century northern cloth hall.