Pen:Chant: Protest & Revolution at HOME
Sarah-Clare Conlon, Literature Editor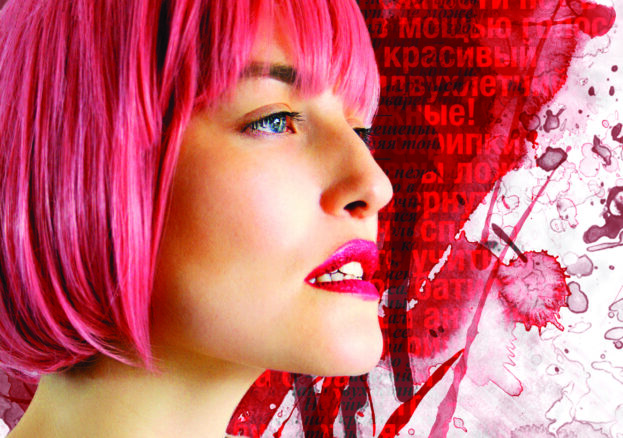 Hot on the heels of appearing on the National Theatre's River Stage this summer, nomadic neo- cabaret night Pen:Chant is poised to present a politically-charged double bill of performance as part of HOME's A Revolution Betrayed?- a major new season of theatre, visual art and film, inspired by the 100th anniversary of the Russian Revolution, coupled with a political writing workshop to inspire and develop local talent.
Taking over HOME's studio theatre for two consecutive nights, November's Pen:Chant programme is packed full of politically charged poetry, performance, music and comedy. The bills boast quick-witted, charismatic spoken word from writer, performer and Russian revolutionary poetry expert Rosy Carrick who headlines both evenings. They will also feature taboo-busting tunes from Jerusalem-born multicultural multi-instrumentalist musician Avital Raz (Nov 24) and Guinness World Record-breaking beatboxer, rapper, singer and producer Testament, (Nov 25). Both events feature Pen:Chant's open mic slots, available to local artists of all disciplines and will be sound tracked by the English Disco Lovers, a pro-equality DJ collective reclaiming the EDL acronym for positive use – one world, one race, one disco!
Pen:Chant is a night of eclectic, alternative cabaret programmed and hosted by award-winning writer and performer Ben Mellor. Touring national and international fringe festivals Pen:Chant cherry-picks incredible artists from spoken word, live music, comedy, cabaret and performance scenes, bringing them to Manchester under one roof to wow audiences all genres. Pen:Chant strives to cater to existing tastes and create new artistic appetites, presenting diverse bills of differing disciplines and life experiences amongst both artists and audiences.
Since 2013 Pen:Chant have presented some of the best local, national and international acts including sketch comedy stars Geins Family Giftshop and Norris and Parker, MOBO award-winning Soweto Kinch, World Champion beatboxer Bellatrix and spoken word YouTube sensation Harry Baker. As well as showcasing established acts, Pen:Chant provides a platform for local emerging talent through open mic slots and workshops.
November's events both develop and present acts whose art aims to shape rather than reflect the modern world, designed to make audiences and participants both think and do- to be the change they wish to see in the world. Led by headline artist Rosy Carrick on DATE, The Language of Dissent is a writing workshop designed to help artists express themselves politically and explore the fascinating relationship between language and revolution.
Copy not edited.