Hocum Pokem at Contact
Andrew Anderson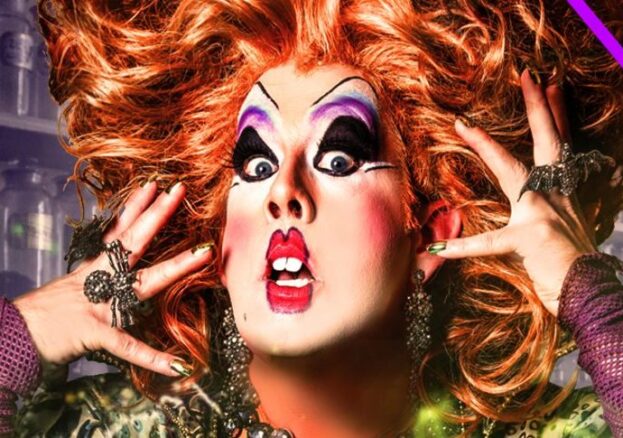 Have you watched RuPaul's Drag Race? Do you like things with lots of glitter and glamour? Did you enjoy the sight of Anna Phylactic and company strutting their stuff on the catwalk at the MIF opening? If so, Hocum Pokem is almost certainly for you.
Bringing back the team that created the rave-up re-imagining of Grey Gardens, Hocum Pokem is inspired by Disney favourite Hocus Pocus. But instead of Bette Midler, Kathy Najimy and Sarah Jessica Parker we've got an even more fabulous threesome: Peaches Christ, Jinkx Monsoon and Holestar. All three have won awards for their work and together they form an unstoppable queen-team.
Let's face it: with witches, kidnapping and a quest for youth, Hocus Pocus was already pretty over the top. For Hocum Pokem the dial will be turned way past ten with catty jokes, pouty posturing and all the other fun and frolicking that goes along with a quality evening of campness.
There might even be the odd cameo from our own Manchester favourites like Miss Blair, Liquorice Black and of course the aforementioned Anna Phylactic. This will sell out faster than you can say abracadabra.