Parham Ghalamdar: Painting, An Unending at HOME
Maja Lorkowska, Exhibitions Editor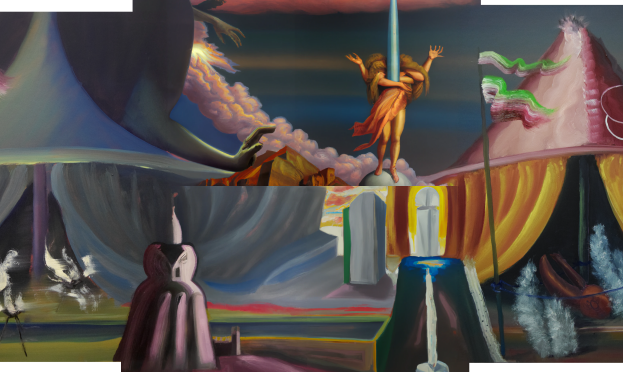 It is not every day that we have the chance to encounter such a deeply conceptual painting practice, but HOME's new exhibition Painting, An Unending by Parham Ghalamdar fills this exact niche.
The show is an immersive journey across oil paintings, ceramics and animation created with the help of an AI tool. Ghalamdar incorporates a range of references in his colourful planes of empty landscapes, from Piero de la Francesca, 11th century poetry and American cowboy cartoons to sci-fi films from his childhood.
The artist spent his childhood in Iran where his political beliefs and sexuality put his life in danger. Parham escaped the country, first travelling through Asia before being granted asylum in the UK. He studied at Manchester Metropolitan University where he specialised in oil painting.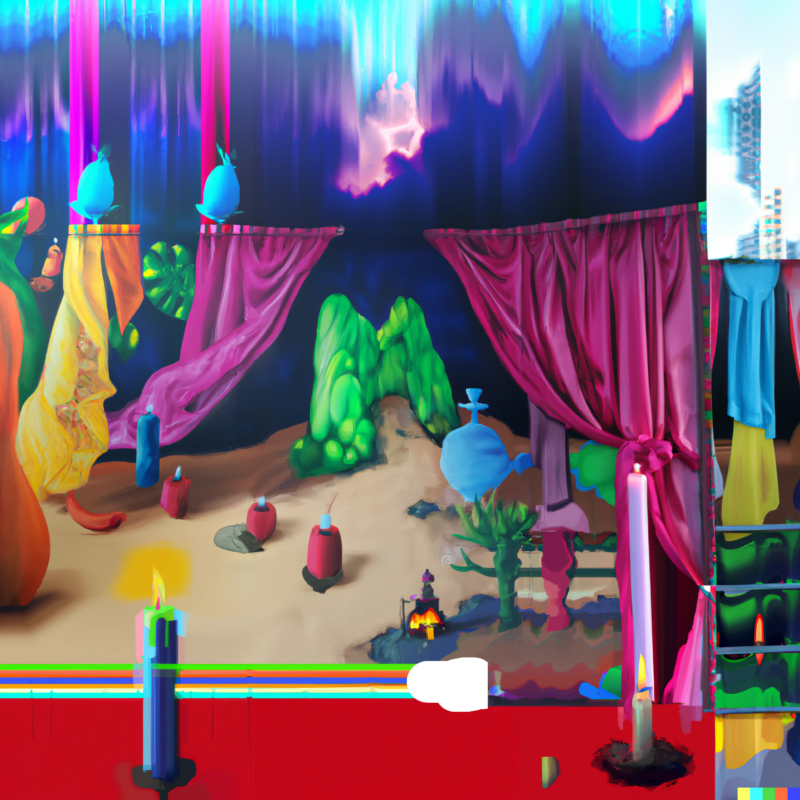 During the COVID-19 lockdowns, when access to the studio was restricted, Ghalamdar began to experiment with digital mediums, including animations and films. For Painting, An Unending the artist used a tool that creates realistic imagery from text descriptions. The prompts incorporate social scenes or situations that would be impossible in his homeland of Iran, due to his political beliefs and sexuality. The seemingly random results are repeated in his paintings, with the broader themes of migration, belonging, borders, and community.
The work itself stems partly from the culture of graffiti and rebellion against authority (Ghalamdar was actually arrested multiple times for graffiti and eventually detained indefinitely in the North of Iran in 2015). With Iran's extremely restrictive laws on liberal expression, the artist pushes back by producing and repeating certain motifs, while also pushing the boundaries of painting to their very edge with the use of AI synthesis. His absurdist approach and choice of subject matter means that the paintings resist narrative and simple explanation.