Omid Asadi: Resonance and Remnants at Castlefield Gallery
Katie Evans, Exhibitions Editor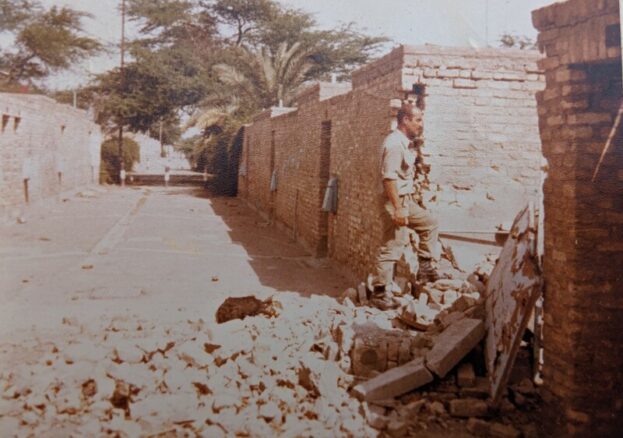 Omid Asadi's first major UK solo exhibition is coming to Manchester's Castlefield Gallery. 
Foregrounding human resilience and the fragility of memory, Resonance and Remnants is a site-specific installation of large-scale sculptural work exploring loss, memory and belonging.  
Inspired by visiting destroyed family homes, lost either to war or 'development', Resonance and Remnants will be built in situ using reclaimed bricks from demolished houses and found objects. True to Asadi's style of contrasts, the industrial materials will be juxtaposed by the gentleness of dandelion seeds and their connotations of childhood hopes and dreams.
Iranian-born and Manchester-based Asadi hopes the exhibition will be "a testament to the power of human resilience, creativity, and the everlasting longing to reclaim a sense of belonging even when the physical spaces have disappeared". 
Boasting a portfolio of sculpture, installation and performance, the common theme that runs throughout Asadi's work is a concern for the human condition, and the relationship between people and the new places and contexts they find themselves in. 
While investigating mammoth issues including immigration, identity and environment, Asadi maintains a distinctive style, utilising repeated motifs including Persian rugs, building materials and references to migration, such as an oil drum raft and giant origami-style boat.
Castlefield Gallery plays a prominent role in Manchester's art scene. With nearly 40 years experience of creative career development and exhibition programming, the gallery boasts a reputation for encouraging new ways of thinking and facilitating artist exchange.
Catch the exhibition preview Thursday 12 October, 6-8pm, no booking necessary, otherwise head down to the gallery to catch the show, open Wednesdays to Sundays.